Add comment August 6th, 2008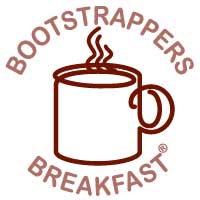 Len Sklar joins us in Milpitas this Friday, he will make a short presentation on "The Check is Not in the Mail" and answer questions on effective approaches to getting paid in full, on time, at less cost and without losing valued customers. Len came to our March 7 breakfast and facilitated some very well received interactive exercises: several bootstrappers in turn took the role of a delinquent customer and Len demonstrated a variety of low key techniques to move beyond a current deadlock.
RSVP and bring your questions Friday August 8 to the Omega Restaurant in Milpitas.