Start Black Friday 2012 at Red Rock Coffee With a Bootstrapper Breakfast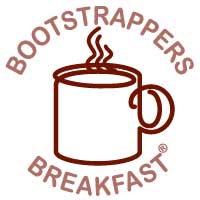 Join us Friday 9am for a Bootstrapper Breakfast® in Mountain View at Red Rock Coffee. With three work weeks left in 2012 it's time to assess: lessons learned in 2012, key objectives to accomplish before the end of the year, and  plans for 2013.
RSVP and join us if you are in town.
Trackback from your site.