Pictures from 2013 Inside 3D Printing Conference
I saw some very cool stuff at the Inside 3D Printing Conference yesterday. Here are a few of my favorites.
A scale model from Mcor paper 3D printers.  There was lots of toys. This one is from fabbster.
But not everything was hard and stiff – check out this personalized rubber shoe sole.
There was lots of medical devices printed on professional grade printers. Examples from Afinia and netfabb booths.
My favorite – electric guitar -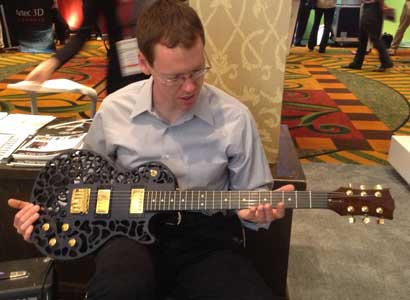 Okay this was not printed a home computer, this printer from 3D Systems was priced at $300k.
I saw some exciting software and tools. Having trouble drawing 3D Systems' recent acquisition,  SensAble can help.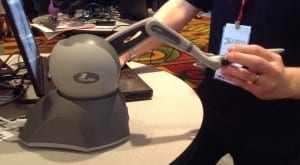 Trackback from your site.