Veronica Shimanovskaya shares her startup journey and some key lessons learned while bootstrapping Ephemereye. Ephemereye is an art gallery, a community, and a platform dedicated to video art, and moving image.
Founder Story: Veronica Shimanovskaya, Ephemereye Lessons Learned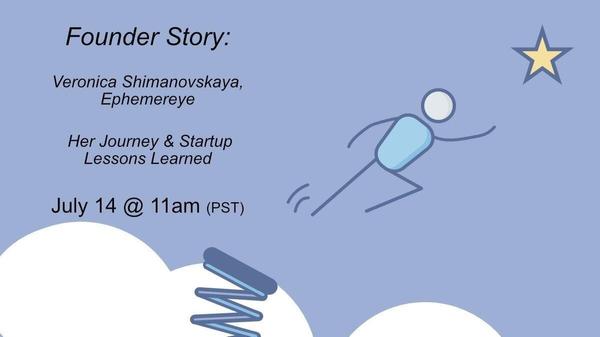 Veronica Shimanovskaya shares her startup journey and some key lessons learnt:
Don't assume the best
Don't assume the worst
People are the greatest asset
Ephemereye (@Ephemereye) was founded in 2017 as a constantly updating video art gallery where artists can showcase their work in the natural frame of computer screen, and connect with others via Ephemereye Social. The goal is to enable professional and aspiring, critics, venues, and collectors to engage in the contemporary discourse, and enjoy video-art-related news from around the globe. Their mission is to promote video art and open it to the public at large through shows and exhibitions in the off the beaten track venues. They are currently working on portfolio/gallery features and planning to launch a marketplace in 2022.
"As video art is situated on the cusp of art and technology, it is not always easy to separate it from film making or performance. The fluid boundaries include an innumerable variety of short form moving image work from abstract visuals to fictional narratives with everything in-between."
Veronica Shimanovskaya
About Veronica Shimanovskaya
Veronica Shimanovskaya's career began in architecture, but then she merged into the world of digital, UX and product design. She designed for financial (PwC, Fidelity, Bank of America, JPMorgan, John Hancock) educational (Cambridge University, Boston University), utilities (Enzen Global), entertainment (iCAST) and others. She is an exhibiting artist, curator, published poet and translator, has shown her work at the Venice Biennale, London Art Week, and more.
She studied art, architecture and theatre and has her MA and Doctorate degrees from the University of East London, University of Architecture and Civil Engineering and Harvard University respectively.
Related Blog Posts
Image source: https://www.123rf.com/profile_petersnow/