SKMurphy, Inc offers an experienced team with an extensive partner network of experts who can help early stage technology firms and established companies with new product introduction.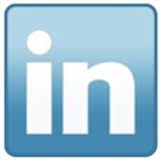 Sean Murphy
Sean Murphy has worked in a variety of roles in the last twenty-five years: software engineer, engineering manager, project manager, business development, product marketing, and customer support. Companies he has worked directly for include Cisco Systems, 3Com, AMD, MMC Networks, and VLSI Technology. He has a BS in Mathematical Sciences and an MS in Engineering-Economic Systems from Stanford.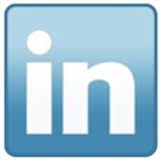 Theresa Shafer
Theresa has been with SKMurphy since 2003. She was a hardware design engineer at 3COM, AMD and MMI. Theresa also brings experience with budgeting, financial reporting, program management, and market analysis. She has served on board of directors at SSQ. She has authored an award winning magazine article on line coding in Computer Design magazine. Theresa has a BSEE from the University of Portland.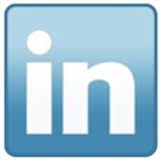 David Telleen-Lawton
David learned in the late 1980s the value of "getting out of the building" and bringing your team along with you. Both as a consultant and a early employee, David has worked with startup companies across the spectrum from hardware to software to services and in industries as diverse as financial services to network security to integrated circuits. His specialty is the process of setting the meetings to get the team out in the field, especially at the earliest stages before the product is defined. David holds a BS and MS in Industrial Engineering from Stanford University as well as being a Chartered Financial Analyst (CFA).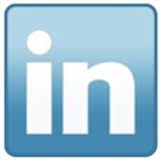 Jeff Allison
Jeff has 30 years of experience in the high technology computing and networking industries. He has held various roles in Hardware Engineering, Marketing and Engineering management. He has a proven track record of developing high power cross functional teams to solve complex engineering issues and drive methodology changes throughout the organization. At Cisco he built and managed global engineering development and services teams to deliver next generation routing solutions. He was also responsible for driving and implementing many continuous improvement and product quality initiatives to improve overall customer satisfaction.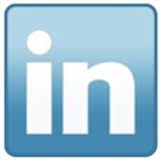 Larry Burgess, PhD
Dr. Burgess has several decades of experience in the wireless field. He possesses a combination of knowledge in adaptive signal processing, antenna design, smart antennas, radio links, transmitter/receiver design, radar, direction finding, and power amplifier linearization. He has worked in design, test, product development, and customer applications for military and commercial products covering 2 MHz to 30 GHz, which include Cellular, WiFi, Bluetooth, FCC Part 15 (260-930 MHz), GPS, and military radar bands. Dr. Burgess holds a BS and MS in Electrical Engineering from MIT and a PhD in Electrical Engineering from the University of Pennsylvania.  He also provides wireless consulting services directly.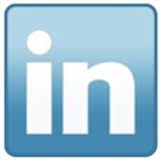 Anthony Scampavia
Anthony has been with SKMurphy since 2007, he provides consulting around a lightweight product development model that is appropriate for startups, In addition he focuses on reviewing and defining product release and test strategies as well as developing test and development sandbox environments for automated regressions and system level testing. Prior to SKMurphy, Anthony was a Director at Cisco Systems. He managed the growth from 1 test engineer to a division of 280 employees in multiple sites, and 20,000 sq ft of test labs. Anthony holds a BA in Computer Science from University of California at San Diego.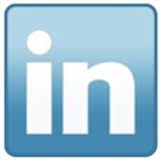 Candis Lipe
Candis owns and operates Adminologist.com, a service company that provides onsite or offsite contract administrative support. Her business is dedicated to helping individuals, entrepreneurs start-ups and small businesses get the office support needed without adding additional resources. Candis brings 25 years' experience as a corporate Executive Assistant in high tech and biomedical industries where she cultivated a wide range of skills and experience enabling her to support areas of Corporate Development, Merger and Acquisitions, Marketing, Sales, Services, Materials, Operations, Manufacturing, Engineering, Purchasing, Finance and Human Resources
Corporate Backgrounder SKMurphy, Inc.
We help software startups transform their technology development focus to a customer development focus and accelerate their business with scalable sales, marketing, and business operations.
Our focus is on early stage and emerging market software companies who are challenged either by new product introduction or the need to diversify beyond their initial success. Some of our clients are in transition from delivering their technology primarily as consulting to a full product.
Emerging technology marketing is a domain distinct from classical product marketing; most of the traditional market assessment techniques are not effective: focus groups, surveys, etc… Emerging markets require a strong commitment by the founding team to appreciate the customer's view, a rapid evolution of the product specification in response to feedback and customer experience, and an ongoing refinement and delivery of customer focused solutions.
"Sean Murphy adds tremendous value for startups in setting them up "getting out of the building" and how to make sense of the data they've gathered.  He's one consultant I personally know (I'm sure there are others) who doesn't confuse his role with the founders. I think of his consulting firm as a "force-multiplier" for Customer Development."
Steve Blank in a discussion in the comments for "Consultants Don't Pivot, Founders Do"

"Sean is a clear thinker who can frame complex problems in new ways. His unique mix of technology, marketing, and strategic experience are the perfect match for entrepreneurs struggling with formative business ideas. He's great at keeping you focused and making sure the customer's perspective is always at the fore of business planning." Terry Frazier CEO, NearLine Publishing
"Sean brings a fantastic mix of technical, marketing, and business strategy knowledge to the projects he works on. When he doesn't already have an answer immediately available he has a process ready to help get to an answer. His honest and direct approach to problem solving ensures that time is always well spent." Michael Rowehl CEO of BitSplitter, Inc.
We have been doing customer development consulting since mid-2003. Recent and current clients include an EDA startup focused on clock domain crossing analysis, an AI software company offering a platform to specify and compile buildings, an on-line facilitation and community management firm, an early stage startup exploring print-on-demand synergies with on-line content, and two early stage startups focused on improving different aspects of the quality of medical care delivery (one in the US, and one in developing nations).
"Sean has a great mix of technological and business acumen and a real sense for people. He is able to quickly identify the heart of an issue and to bring a new perspective to it. He presents insights from his extensive experience in such a way that they can be heard and have an impact." Steve Omohundro, CEO, Self-Aware Systems.
"Sean has a vast knowledge of technology, and is a domain expert in many areas. He is a prolific reader and is eager to share what he has learned. He is also an asset in brainstorming sessions." Mark Bennett, CTO, New Idea Engineering
"Sean was my mentor into the world of being a manager. I learned a lot from Sean: how to effectively negotiate with vendors; how to hold people accountable; the value of status reports; the value of holding after-action meetings (what to start doing, what to stop doing, and what to continue doing); even a neat little staff meeting icebreaker called the fun-o-meter." Paul Moriarty Sr. Systems Architect, Trend Labs
"As the founder of a small EDA startup, I have found Sean to be a valuable strategic advisor. He helped with the business and product strategies and contributed to our first patent as a co-author. He developed marketing materials and our early sales pitch. He was instrumental in securing our first customers." Ser Hou Kuang, CEO, PicoCraft
Sean Murphy, SKMurphy's CEO, brings a broad perspective from work in a variety of roles over the last twenty-five years: software engineer, engineering manager, project manager, business development, product marketing, and customer support. Companies he has worked for directly include Cisco Systems, 3Com, AMD, MMC Networks, and VLSI Technology. He has a BS in Mathematical Sciences and an MS in Engineering-Economic Systems from Stanford.
"Sean brings a superb array of talents and skills to any situation involving new technologies entering new markets with new value propositions. Not afraid to ask the insightful question, Sean provides insights and approaches based on many years of helping early stage companies and based on years of operations research work in very large organizations." Art Monk, Executive Partner at Meridian
"Sean and I were both engineering managers when cisco was a smaller company. Sean is very perceptive about people and organizations. He was great at capturing the essence of a situation with a quick, funny, and accurate sound bite that loosened up the discussion." Jim Forster, Distinguished Engineer, Cisco Systems
Some books that we are guided by
Steve Blank "Four Steps to the Epiphany" (first four chapters)
Clayton Christensen "Innovator's Dilemma" & "The Innovator's DNA"
Geoffrey Moore "Crossing the Chasm" & "Inside the Tornado"
Peter Drucker "Innovation and Entrepreneurship"
Ron Adner "The Wide Lens"
Most of our engagements are predicated on business acceleration and the creation of new or distinct incremental revenue. Our compensation is typically a mix of retainer, equity, and revenue sharing depending upon the stage of the company and what helps to best align our shared incentives for success.
Save