A conversation with John Nash about a niche website he developed with his brother to offer tools and information for colorblind people.
Founder Story: John Nash, CEO Color Vision Store
I recently I enjoyed a conversation with John Nash, co founder of the Color Vision Store. I met John at our Great Demos! workshop in October '07. While doing our due diligence on the workshop registrants, I came across John's website. Although I am not color blind, I was drawn by his niche market objective. A Google search on "color blindness" will retrieve less than 200,000 hits. Seems like an opportunity waiting to unfold.
Q: Are you color blind? Is that what led you to develop the site?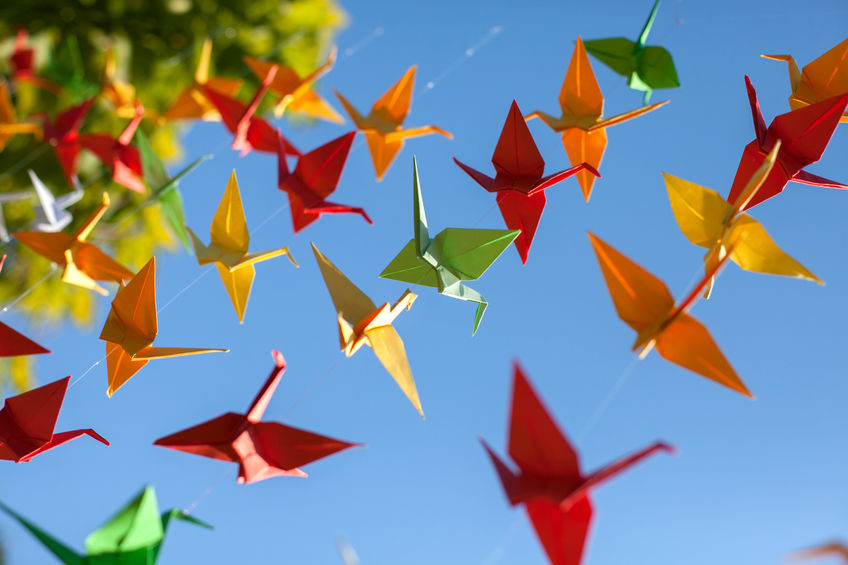 John Nash:  Yes, I am colorblind. I developed the site with my brother Keith–who is also color blind–over a decade ago as a channel to sell an educational guide that he developed, called the Color Vision Guide. Our goal then was to provide easy to comprehend information on color blindness and create awareness about related issues.
My brother was also a bit of a color blind activist. He took a swipe at the City of Palo Alto when they debuted their color-coded downtown parking zone scheme using purple, blue, lime and coral. My brother said "You know what that does. Makes color blindness a crime." He got Herb Caen, the San Francisco Chronicle's famous columnist, to print that.
When the website first launched we just took orders by mail: for the first couple of years there was not a shopping cart built into the website. But once we figured out how to take credit cards and add cart features, the site started carrying clinical color vision tests and other screening instruments. Slowly but surely the tenor of the site was less about education and more about providing tools to the commercial sector designed to screen color blind people from jobs. I'll be the first to admit I may not want a color blind person reading the color-coded strips on dialysis machine, but over time I think we drifted from our mission of awareness and community for those with color blindness. So after my brother decided to move on to do other things and my mother, who was taking our orders to the post office, became too elderly to keep up the day to day business, I opted to scale back and take us to our roots: return the Color Vision Guide to the forefront, license our original illustrations, and start a blog with a bent toward supporting those with color blindness, not excluding them.
Q: I'm not color blind, can you help me understand some of the challenges you face?
John Nash:  I have a red-green hereditary (genetic) photoreceptor disorder (color blindness of the red-green type), also known as deuteranopia or Daltonism. I fail the Ishihara tests every time I take them. The challenges I face with my impairment are, fortunately, not too severe. In my daily work, as a consultant in the social sector, I don't have a great deal of issues that need to be resolved due to my color blindness. I work on the computer a great deal, and some interface designers make poor selections when it comes to color that are hard for me to distinguish. I cannot generally tell the difference between purple and blue, and many times I can't distinguish green and tan even when they are right next to each other. They just look like two shades of green. I recently posted a couple of examples on my blog of instances where color choices made by Google and Apple do not impart information as intended by their designers for people who are color blind.
As a child I dreamt of being the pilot of Boeing 727 and was eventually told that people who are color blind can't be pilots. However, there are many documented cases of color blind pilots now. The issue comes down to how the aspiring pilot is tested. Many pilots who are color blind fail the clinical printed tests, but pass the practical light test which is conducted while standing in an airfield and identifying lights shone from a control tower. So maybe it's not too late for me–although I might aspire to pilot something else besides the 727 now.
Q: Your site offers some great resources to other links, informative articles, and products. Is your business model a combination of ads and e-commerce?
John Nash:  Yes–that's a fair assessment. The color blindness business, such as there is one, tends to be a bit seasonal. We see a big uptake in orders for the Color Vision Guide around the time that schools are sponsoring their annual science fairs. Color blindness is a great science project topic for school children. In between the market swings on our Guide sales I would like it if people visited the blog, commented on the articles and, yes, clicked on few ads.
Q: We highly recommend that people introduce their offering into a niche, it seems like you found one. What are some of the challenges you face in promoting your website?
John Nash:  One challenge lies in trying to determine who our readership is. Since I'm trying to wear the white hat and appeal to those with color blindness and others who would like to know more about it, it's not crystal clear to me how big that audience is. On the other hand, statistically one in eight of your male acquaintances is color blind in some fashion. In pure numbers, about 10.5 million men have the problem I have: cannot distinguish red from green, or cannot see red and green differently. So they're out there. I just have to find out what they want to know or hear.
Q: What are some strategies or methods you have found useful?
John Nash:  I've been touching base with other bloggers in the color blind community. I've also been working with a talented writer who helps sift through the myriad of Google alerts I get on everything related to "color" and "colour" blindness.
Q: Are there any practical tools for website and interface designers? Which ones do you recommend?
John Nash: There are several good tools out that help programmers with normal vision create interfaces that are truly accessible to all. I have listed quite a few on my blog, but two come to mind. I have a post about a tool by Cal Henderson as well as well as a tool called a color decoder for color blind users who want to identify the color they are looking at.
Related Blog Posts
Photo Credit: "Origami Birds Flock Together" © Ruslan Iefremov (Licensed from 123RF / Image ID: 43869476) I picked this because it had a range of colors.