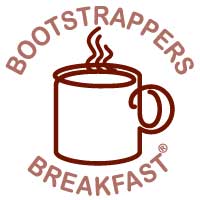 Robert Dang, partner and attorney at Fortis General Counsel, http://www.fortisgc.com returns to our Bootstrapper Breakfast™ this Friday, June 5 at Hobee's Palo Alto (4224 El Camino Real) at 7:30 am. Robert will answer questions and discuss the legal issues facing entrepreneurs in today's economy. Fortis is a startup friendly firm and endorsed by attendees.
Rob's practice focuses on providing general counsel services to technology startups, with an emphasis on corporate finance, mergers and acquisitions, technology licensing, corporate governance and general business counseling. Rob currently serves on the Executive Committee of the MIT/Stanford Venture Lab (VLAB). Have your questions ready for a great discussion.
Join Other Entrepreneurs Who Eat Problems For Breakfast. RSVP now – this location fills up.