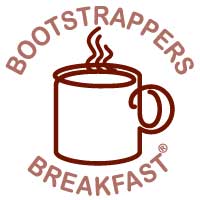 We have added two Holiday Bootstrapper Breakfasts in the week between Christmas and New Years, continuing a tradition started two years ago of running two breakfasts that week at 9am.  Any of these December breakfasts are a great opportunity to take some time to not only recap 2010 but also look forward for 2011. Your plans should factor in continued economic difficulties in 2011.
Here is the Silicon Valley schedule for the rest of the year:
There are also breakfasts scheduled in Chicago at Cafe 300 in the Loop on Wed-Dec-29-2010 and in Minneapolis on Thu-Dec-16-2010.