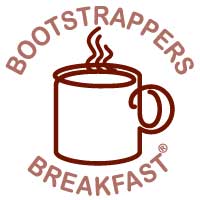 Geva Solomonowich, an early employee at Fraud Sciences and several other startups joins us tomorrow to share lessons learned getting early customers and growing the business. Francis Adanza interviewed him on the Bootstrapper Breakfast blog in mid-October, here are some excerpts:
Francis: Prior to Fraud Sciences, what were you doing?

Geva: Before Fraud Sciences I worked in several other startups. One was SofaWare which built small office Firewall and VPN appliances. SofaWare was partnered with CheckPoint and the initial code base was derived from CheckPoint's Firewall code. Another company was Savantis – a pioneer in Database Virtualization systems. Savantis closed down after 2.5 years. I learned a valuable lesson there – it's almost impossible to sell datacenter critical solutions to large enterprises when you are a small startup. Duh. Even though the startup didn't succeed, it was a great experience, and I was even able to get an algorithm I built filed for patent.

Francis: How big was Fraud Sciences when you joined?

Geva: I joined the company when we were still sharing half a floor of a small building with 3 other startups. I was the fifth employee at the time with one other developer, an analyst and the two founders. Seeing the company grew from this early stage to being acquired has been really inspirational.

Francis: What were some the early sales/marketing challenges you faced during the first couple of years in business?

Geva: The biggest challenge is getting through the first door. Online merchants are pretty busy people and they get a lot of offers from startups to fix/change/improve/solve/expand their business. Then comes the question of trust:  who is this small startup that wants us to share our checkout information? How can I trust their recommendations to approve/decline a transaction? "I have my own fraud management system…"

Francis: What did the company do to overcome these challenges?

Geva: To overcome these challenges we started selling to very eccentric and non-mainstream merchants – people who really have high-fraud and funky businesses. Some of our initial merchants were selling anonymous web-browsing services. As you can image that attracts a lot of fraudsters who want to be anonymous on the web. We actually saw that fraudsters are using the anonymizer services to fraudulently buy more subscriptions from them! Another genre of merchants we integrated with were e-gold brokers. E-gold is like a virtual currency – where there is money there is always fraud. After we had a proven record with these types of merchants we continuously worked to revisit and improve our offering. We simplified the integration process to a 10 minute exercise. We simplified the feedback to the merchants to a simple Yes/No. We slowly grew to the 100% fraud chargeback guarantee. In parallel, the sales force continued improving their sales pitch, and we worked very hard to get supportive feedback from top-notch merchants (like www.ice.com) that we used in order to reduce new merchants objections.
For more on Fraud Sciences see "The War on Fraud" by Neal Sandler, a 2007 Business Week article that profiled the firm. Fraud Sciences was acquired for $169M by Paypal in 2008.

Join our roundtable conversation with Geva on November 4 at 7:30am. The back room at Hobees only holds about 14 people: we ask that you please RSVP so that we can guarantee everyone a seat.