On Tuesday, November 27, I am moderating an eclectic panel of founders who will share lessons learned on taking the startup leap. Bring your questions.
The Startup Leap: Founders' Lessons Learned at Lean Culture Tue-Nov-27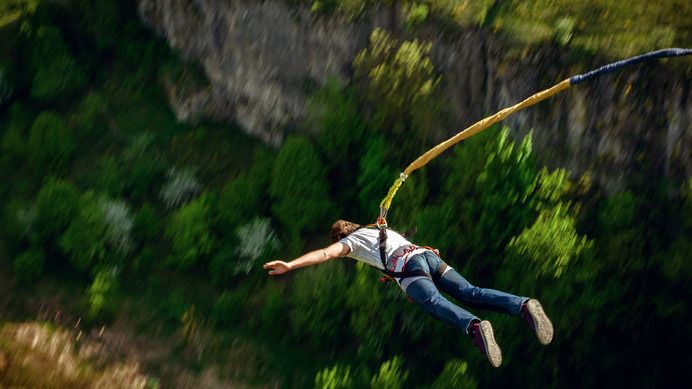 Three founders will share their entrepreneurial journey and lessons learned. Learn what inspire them to take the LEAP and what's really involved. The startup founders range from serial entrepreneurs to first-time CEOs. They will share their vision, drive and passion as they discuss the nuts and bolts of following their dreams to building something that will change the world.
Panel
When and Where
When: Tue-Nov-27 7-9pm
Where: Sacred Space Coworking 2490 Middlefield Road · Palo Alto
Cost: No Charge
Bonus: no cost coworking included Noon to 7pm at Sacred Space
RSVP https://www.meetup.com/lean-culture/events/254894177/
Details
Walt Duflock is Managing Partner at SVG/THRIVE focused on identifying, investing in, and helping to scale AgTech startups that are solving some of agriculture's most challenging problems. The THRIVE platform includes an AgTech Accelerator, an investment fund, a corporate innovation program, and leading agriculture companies including Driscoll's Berries, Taylor Foods, and Wilbur Ellis. Walt has over 30 years of operating experience on a family ranch in Monterey County with vineyards, row crops, and cattle, as well as 25 years of Silicon Valley startup experience including eBay.
THRIVE Accelerator is a Mentorship & Investment program for startups with technologies focused in AgTech and FoodTech. THRIVE V is our 5th Accelerator cohort, and applications are currently open through October 31, 2018. Ten startups will get selected to participate in a 6-month program to help them accelerate growth with mentors, education, strategy, and fundraising activity. Learn more about the THRIVE Accelerator here at http://thriveagtech.com/thrive-seed-accelerator/ and apply for THRIVE V at http://thriveagtech.com/thrive-accelerator-application
Nishant Aggarwal, is an explorer, entrepreneur, and a realist optimist. He has an engineering management degree from Dartmouth College. He comes from a product management and consulting background. He has advised Fortune 500 companies in tech, financial services, and energy sectors on their information technology, cyber security, and business strategies. He hails from New Delhi, India where he had his first entrepreneurial experience as founding team member of an EdTech startup that did AI-driven personalized learning plans for K-12 students. He likes to disrupt difficult markets and is currently working on a venture that combines two of his passions, travel and technology.
BlueWander is a SaaS-enabled marketplace for bespoke luxury travel. The marketplace helps travel agencies grow their business by connecting with customers and trip workflow management SaaS platform helps them enhance productivity and customer experience. BlueWander is on a mission to disrupt the $200 Billion bespoke luxury travel market by making expert knowledge and extraordinary experiences more accessible to the right audience, and bespoke travel planning easy, fun, and experiential.
Brandon Napoli is the founder of Sacred Space – a company that converts underutilized space in places of worship for coworking. He is a resident of The Possibility Project– a program focused on re-imaging the local church. He teaches businesses classes at College of San Mateo and Chabot. He has over a decade of experience managing micro finance departments and represented the US Micro Finance industry in 2015 when he testified to the US House of Representatives. Currently, he is focused on scaling Sacred Space as well as co-authoring the sequel to the book Edison Churches.
Sacred Space: Creating time, relationships, and purpose to flourish. Sacred Space is a community space for our neighbors. All are welcomed. We focus on woman, impact entrepreneurs, artists, students, and transitional workers. Our space provides business and educational services, day care, and spiritual formation for productivity, hospitality, and creativity. Focus on your passion, while feeling grounded and connecting with a community of like-minded individuals.
Sean Murphy has taken an entrepreneurial approach to life since he could drive. His firm, SKMurphy, Inc., helps early stage startups and consultants market and sell their products and services. His clients have offerings in electronic design, artificial intelligence, web-enabled collaboration, proteomics, text analytics, legal services automation, and medical services workflow. Prior to founding SKMurphy,Inc. in 2003, Mr. Murphy has worked in a variety of roles for more than two decades: software engineer, engineering manager, project manager, business development, product marketing, and customer support. Companies he has worked directly for include Cisco Systems, 3Com, AMD, MMC Networks, and VLSI Technology. He has a BS in Mathematical Sciences and an MS in Engineering-Economic Systems from Stanford.
Related Blog Posts