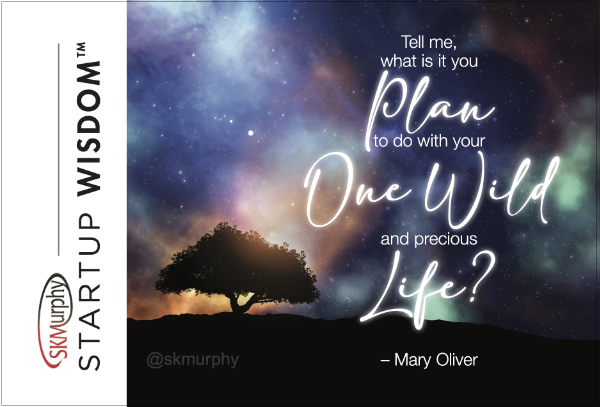 Startup Founders – Plan to do something epic
with their one wild and precious life!
---
Adam Verhasselt does something epic!
Adam Verhasselt is one of a number of entrepreneurs who combine creative problem solving with a flair for design that helps them satisfy customer needs.
---
Hiten Shah shares lessons learned from KISSMetrics
  I think Hiten Shah overlooked his most serious mistake. Had he rectified it, he would have avoided many problems. Entrepreneurs need to have a core group they can rely on to point out their mistakes, preferably a group they feel comfortable sharing their plans and problems with so that at least some mistakes can be prevented.
---
We have a number of startup founder stories. Visit for more!
https://www.skmurphy.com/blog/category/founder-story/
---
Startup Journey
---
Risk Reducing Milestones
  It is important to understand what stage you are on your journey, so you ensure that you are working on key risk reducing milestones.    
---
About SKMurphy, Inc.
SKMurphy, Inc. offers customer development services for startup entrepreneurs. We help founders generate leads and close deals to grow your business. Our focus is on early customers and early revenue for technology and expertise products.