We live in uncertain times, both in terms of the economic and technology transitions that are underway. I offer two rules that I use to navigate by.
Uncertain Times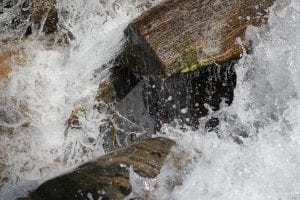 Glenn Kelman had a guest post on Guy Kawasaki's blog in February of this year that had this second paragraph that is wonderfully evocative of the ephemeral sense impressions that register in a state of suspense:
"Life," William James once said, "is in the transitions." He wasn't talking about weddings and graduations, but the lonely moments before, when a decision still hangs in the balance, and irrelevant details are so vivid that they'll stick in your mind for years to come: the melted-plastic smell of a U-Haul cab; the iron sound of a public mailbox swinging shut; a paper hospital cup; a flight of stairs; a metal door-knob; a sealed envelope.
The William James' quote is from his essay "A World of Pure Experience"
Life is in the transitions as much as in the terms connected; often, indeed, it seems to be there more emphatically, as if our spurts and sallies forward were the real firing-line of the battle, were like the thin line of flame advancing across the dry autumnal field which the farmer proceeds to burn. In this line we live prospectively as well as retrospectively. It is 'of' the past, inasmuch as it comes expressly as the past's continuation; it is 'of' the future in so far as the future, when it comes, will have continued it.
We live in uncertain times, both in terms of the economic and technology transitions that are underway. I am guided by two rules of thumb when I find myself in turbulent situations:
"It may look like a crisis but it's only the end of an illusion." Gerald Weinberg in Secrets of Consulting
"Innovation requires us to systematically identify changes that have already occurred but whose full effects have not yet been felt, and then to look at them as opportunities. It also requires existing companies to abandon rather than defend yesterday." Peter Drucker in Innovation and Entrepreneurship
Related Blog Posts
---
There was a sequel post "Uncertain Times 2" written in January 2011.
Image Credit "Mountain Rapids" by miq1969  licensed from 123RF (Image ID : 78311254)
I thought this was an apt metaphor for the navigating the turbulence of our uncertain times.