Craig Shirley on "Negotiating with Key Accounts" Tue-Jun-16 in Sunnyvale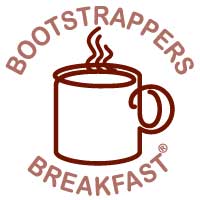 Craig Shirley, VP of Sales at Apache Design Solutions has attended a couple of Bootstrapper Breakfasts® in 2009 and always gives very practical advice on sales and negotiation issues. No surprise, he has more than two decades of experience in sales and sales management and has negotiated more than 100 deals with key accounts. He is joining Tuesday June 16 in for the Sunnyvale breakfast to talk about his experiences, some lessons learned, and an answer any questions on deal and negotiation situations attendees may be contemplating or in the midst of.
I sat down with him earlier this week and got a preview of coming attractions. He advises startup teams that preparation is essential and the negotiation with a key account begins with the very first meeting. Craig will outline an approach to negotiating with major accounts that focuses on maximizing both revenue and profit over the lifetime of the relationship, something that bootstrappers need to manage very carefully. His focus will be less on tactics and more on how to differentiate your product on features other than price.
He believes that a startup should strive for two goals in negotiations with early customers:
Maximize near term Average Selling Price / Unit Price
Maximize long-term Annual Contract Value
Craig outlined three key requirements for success:
You have to target mission critical problems that the prospect is facing, preferably on more than one mission critical project or initiative.
You need to be clear on what aspects of you product provide them with compelling value, value that they are not able to gain from alternatives/competitors (don't forget that the status quo can frequently be a competitor in its own right).
You need to align your engagement and sales efforts with the customer's buying process, typically by identifying a compelling event or upcoming unavoidable deadline (e.g. taxes are due, industry transition, new project starting).
We have two seats left for our Bootstrapper Breakfast 7:30 at Coco's in Sunnyvale on Tuesday.
We are running five breakfasts a month now, if this Tuesday isn't convenient or gets full, consider another:
First Friday of the Month: 7:30am-9am at Hobee's in Palo Alto
Second Friday: 7:30am-9am at Omega in Milpitas
Third Tuesday: 7:30am-9am at Coco's in Sunnyvale
Third Friday: 7am-9am at Boudin Bakery at 4 Embarcadero Center in San Francisco
Fourth Friday: 9am-10:30am at Red Rock Coffee in Mountain View
Update July 2: Craig's slides are available here Here is a key slide: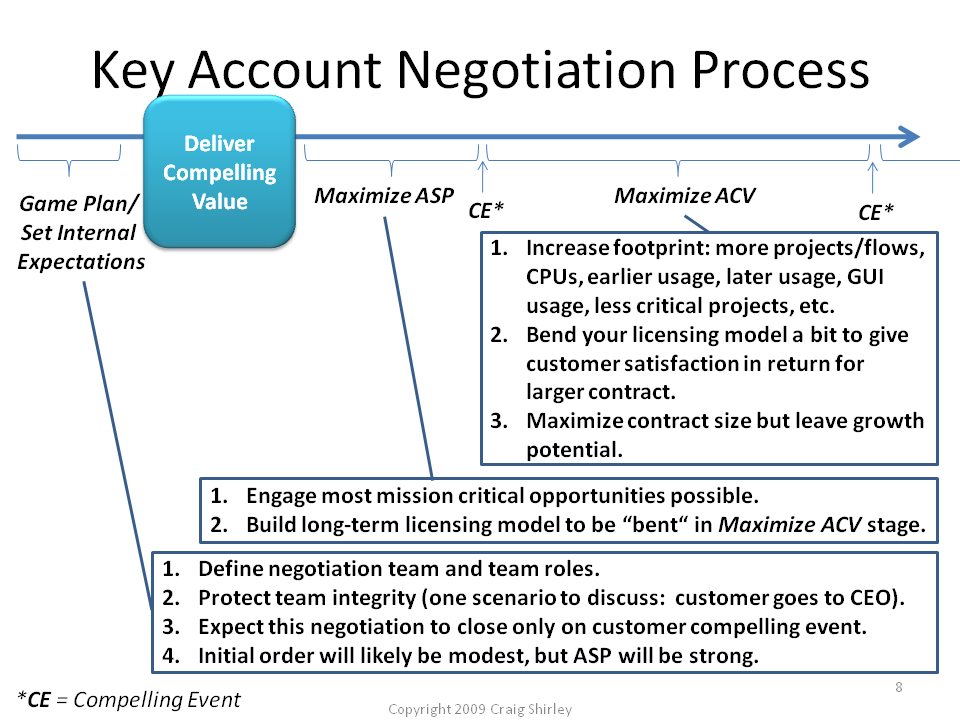 Slide is copyright Craig Shirley 2009
ASP = Average Selling Price
ACV = Annual Contract Value