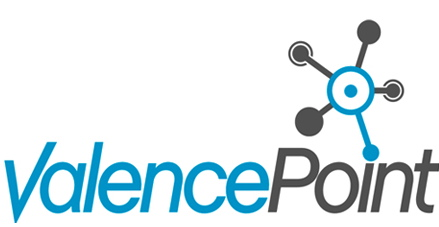 This is a time capsule from nine years ago. We worked part time on a side project we called ValencePoint from late 2003 until mid 2005. We used the technology internally with clients and at one point acted on a suggestion to make a funding presentation which led to the creation of this executive summary. I think many of the problems that we were working one have only been partially addressed and that significant opportunities remain in the collaboration space.
Confidential Executive Summary for ValencePoint (July 19, 2004)
ValencePoint is an early stage software startup focused on small project teams who want to move faster–with lower coordination friction–in their creative collaboration to consensus. Our product strategy is to leverage proven methodologies and technologies for development and deployment from the open source community.
In the 1970's and 80's the rule of thumb was to co-locate a project team, preferably in a "War Room," if you really wanted to enable them to focus and deliver. The 90's saw E-mailed attachments replace faxes and LCD projectors replace overhead slides, speeding up the cycle time. More recently outsourcing, geographically distributed teams, pervasive Internet and messaging technologies have combined to render earlier paper-based and "same time same place" team interaction models either inadequate or obsolete.
The open source software movement has developed a number of viable "Internet scale" development and deployment technologies (and implicit methodologies) but most project team are not able to use them due to a lack of "business class" integration and packaging; as a result many teams are not as effective today as they were in a 1980's War Room.
Here's why: small project teams that are geographically distributed and/or span more than one firm typically rely on E-mailed attachments and shared folders. But these methods of communication and coordination present some challenges:
Tracking what's changed beyond the most recent version can be hard. Once the changes are committed in Microsoft  Word any history is lost. Understanding who authored what changes at what time (and what was reviewed and approved) can be impossible to reconstruct, but potentially very important for a press release, a product spec, a license agreement, a business strategy, or a product manual or datasheet.
Whether it's an E-mailed attachment or checked out  from a shared folder, determining who's got the "hot document" when there are more than two people typically leads to a designated arbiter/clerk/gorilla who manages any changes. This in turn means that most team members are sending in suggestions and markup that must be incorporated by one person, this model applies to meeting minutes, issue lists, and any other contextual documents in addition to the primary documents the team has to reach consensus on.
The contextual documents tend to get spread out into a stream of E-mail that is hard to correlate with versions of the primary documents. Newcomers to a project can have great difficulty getting up to speed. Team members who take a few days off from the project, whether for vacation or to fight other fires, are confronted with a block of E-mail messages and multiple versions of the core documents in their attachment folder. What's current and what are the key issues or risks can be hard to determine.
For projects that last more than a few weeks there are normally briefing/presentations that need to be prepared and delivered to both management and the expected customer's for the project deliverables. These presentations normally have to offer a narrative that represents the rough consensus of the team as to status, issues, risks, etc.. Again it may be hard to correlate what version of the primary documents match what decision records match which management presentation after the fact.
Our plan is to offer a service integration platform called ValencePoint that leverages existing open source tools for wikis, chat, syndication, and notification. ValencePoint will enable small project teams to build private workspaces into which they can import legacy content, track any changes to content as it is developed and refined, track current project status, and deliver documents to existing content management systems to complete the project.
We see three ways that we can reach small project teams in both small/medium companies and the Fortune 500:
Offer ValencePoint as a service integration platform that  enables ISPs and ASPs to blend open and proprietary components into unique private-label web service offerings for inter-firm service projects, small to medium businesses, and F500 departmental needs.
Offer ValencePoint as a co-branded professional service delivery platform for outside consultants and service providers. They can build "base orbits" that contain their engagement model and service delivery methodology, which can then be copied to use as the kickoff configuration for new service projects.
Partner with existing content management and product data management software firms, complementing their vaulting and workflow solutions with CommonOrbit's social software model for small team collaboration to address the fuzzy front end of projects.
Additionally, we believe the fact that ValencePoint acts as a service integration platform for existing open source wiki, chat, syndication, and notification technologies means that Fortune 500 IT departments that have already made infrastructure investments in those technologies will adopt
it as a means to manage them more efficiently.
Representative Competition
Group Portal Offerings: Microsoft's Sharepoint
Central File Repositories / Shared Directories: Documentum's ERoom, 5 Point's Teamspace
Peer to Peer File Sharing: Groove Networks, BitKeeper (distributed versioning)
Other Commercial Wiki-Based Offerings: SocialText and EditMe
Initial Niche Focus
Team of 2-12 working as peers, actively writing, editing, revising, or approving one or more documents
Team has 3-13 weeks to reach consensus and finish.
Team is not supported by a single IT department and is currently E-mailing attachments over the Internet.
Team
Sean Murphy (acting CEO): AMD, 3Com, Cisco
Mike Rowehl (CTO): MyCasa
Anthony Scampavia – (BoD) Cisco since 1989
Laurie Probst – (adviser) Exodus, 3DO, Silicon Compilers
Art Monk – (advisor)
Timeline / Use of Funds
Bootstrapping now; using technology internally.

Alpha mid-August / Beta: Halloween
Launch: mid-January 2005 in one niche

Funds won't accelerate this timeline, but will enable

Richer Feature Set / Wider Beta
Target 3-5 niches in January
Success Metrics
At least 4 testimonials / referrals in one of the targeted niches prior to January launch
In less than 20 minutes a novice user should be able to import an existing document into a "sandbox" project, break it into sections, re-arrange/refine and make other edits, and export into a new document. This experience should prove compelling enough that at least 1/6 of qualified prospects in the targeted niche decide to pay for the service starting in January.
Compelling as a private label offering with at least two ISP/ASP/partners by January.
SKMurphy Take
We continue to work with clients in wikis and shared workspaces. The current version of Google Docs providing a compelling experience at the single document level, allowing for a small team to collaborate in real time on written content, spreadsheets, and slide decks. But the higher level organization of the document set leaves much to be desired. We continue to look for better solutions that enables
Related Blog Posts