I am a huge fan of George Grellas writing and when his revised website removed this essay I had previously linked I asked if I could post it here for entrepreneurs to appreciate how much Silicon Valley has been transformed in 60 years. George said that while he was not in Silicon Valley in 1956–or even old enough to appreciate it at the time–he retains a great nostalgia for the Valley that is no more.
Silicon Valley Circa 1956 – A Valley That is No More
This article offers a snapshot of Silicon Valley in 1956 that will appeal to those who were there as nostalgia, to those who weren't as a study in social contrasts with what is there today, and to tech startup founders and other technophiles as a glimpse of how the phenomenon we know as Silicon Valley initially took shape. Reflect and enjoy.
What was it like in Silicon Valley in 1956?
Back then, the Valley lay in the shadow of San Francisco. If you wanted culture, glamour, or riches, you headed to the City. If you wanted farm life, you headed to San Jose. I exaggerate, but not by much. Hard as it is to imagine today, the Valley then was still tied closely to the soil. People knew how to grow things. Things like fruit. Not just as a hobby but as way of life. Above all, they knew how to can and pack that fruit. Not as home preserves but on a large, industrial scale. Before WWII, San Jose had fewer than 100,000 people. Yet no fewer than 18 canneries and 13 packing houses could be found in the Valley. This was then the largest canning and dried fruit packing center in the world. By 1956, this farm-based culture was still largely intact. Today, it is almost entirely gone.
A Fragment of 1956 in 1970: The Del Monte Cannery
Those of us who have been here awhile may have caught fragments of the old life. I remember doing a summer stint as a student at the Del Monte Cannery off Auzerais Avenue, circa 1970, in which my fingers turned prune-like as I stood there for endless hours throughout each shift "guiding" grapes to the center of a conveyor belt at its drop-off point by repeatedly reaching my arms out as if doing a butterfly stroke and pulling the grapes inward as my arms would pull together. Shifting to the "dry" side later that summer, my brother and I would do the graveyard shift standing at the bottom of a massive slide and scrambling like mad to stack pallets manually with some really heavy boxes whenever the automatic pallet-stacker at the top malfunctioned and some faceless person would switch the boxes to come zinging downward non-stop and with a great force — we felt like Lucy and Ethel trying frantically to handle all the chocolates as the sheer number and frequency of the boxes would overwhelm our ability to stack them. I can assure you that whatever talent we displayed that summer went entirely unrecognized.
In 1956 Cupertino Celebrated Its First Birthday
But back to life in 1956. Cali Mill sat at the corner of De Anza and Stevens Creek Boulevard. Monte Bello Vineyards quietly grew its grapes in the Cupertino foothills, soon about to realize great harvests that would lead it to become Ridge Vineyards. Paul Masson was even then a Valley winery that would "sell no wine before its time," as Orson Welles would later put it. Cupertino had just incorporated as a city in 1955, becoming the 13th city in the Valley (Sunnyvale had voted to incorporate in 1912). Cupertino High was about to form in 1958. De Anza College didn't exist. Nor did El Camino Hospital. Both were about a decade or so off. Santa Clara's law school was around, and it graduated exactly 13 students that year.
Many at the time could remember just a couple of decades earlier when it took the equivalent of a short trip through the country to get from downtown San Jose to Willow Glen. Much of Mountain View remained agricultural not only as of 1956 but even throughout most of the 1960s — during this era, there was still open space between Mountain View and Palo Alto, with row crops and orchards filling in the gap. Moffett Field with its huge hangars filled the Valley with the noise of monster-sized military planes droning continuously as they took off and landed throughout the day.
Transition Away From Agriculture Was Underway
Prosperity was afoot, however, wholly apart from the agricultural sector. Santa Clara Valley had a massive postwar population explosion and chaotic growth to accompany it. By the mid-1950s, San Jose was well on its way to having over 200,000 people, more than doubling its population within the decade. Electronics companies began to flourish, spurred on initially by WWII. Prominent among these was Hewlett Packard, which in 1956 did $20 million in revenues and employed 900 people while selling test and measurement equipment. By the following year, it would go public and double the number of its employees while doing something very unusual — it gave stock grants and options to all employees with at least six months of service, an almost unheard-of practice at the time.
Macy's Valley Fair Hosted a Carnival on the Roof
Shopping malls sprang up as well, even as Woolworth's and other five-and-ten-cent stores started to falter. In the summer of 1956, one of the first and most notable, Macy's Valley Fair, opened as a 39-store retail center. Macy's had wanted to open in downtown San Jose but got stiffed on price. It therefore bought several acres of land along San Jose's unincorporated Stevens Creek Road and built the center there, amidst a wide open area consisting of orchards and an Emporium department store. When it opened, it had only one floor and a roof deck that was accessible to shoppers by elevator. Macy's planned to add a second floor. So what did it do in the interim? It did what any good promoter of a new concept would do (and as many other centers of that day did) to attract shoppers — it set up a carnival! Yes, right on the roof deck of its shopping mall, it put not just one but seven carnival rides. It had a merry-go-round and a small train and even a 40-foot ferris wheel! It also had a cafe so that parents could relax and eat as their kids enjoyed the rides. It seems that fast-shuffle types were busy long before startups came along. If it sparkles, they will come!
Vallco Was Still Active Orchards
While Cupertino lagged in seeing its first significant shopping center open, 17 of its largest landowners shortly thereafter sold out to Varian Associates, another thriving electronics firm, which (along with the Leonard, Lester, Craft and Orlando families) developed the center that took as its name an acronym composed of the first initials of each participant: Vallco Park. Vallco, however, did not open until the early 1960s. In 1956, the large tracts of land were entirely undeveloped except for agricultural purposes.
Meanwhile, we had the Dow at about 500. People made just under $5,000 per year on average and paid about $12,000 if they wanted to buy a brand new home. No sticker shock in those days for those moving in from the Midwest.
Cold War in Full Swing
The Korean War had ended three years earlier and the McCarthy hearings a couple of years before. The shock of Sputnik was still a year away. The Cold War was in full sway, however, and was not helped by the crushing of the Hungarian uprising by Soviet tanks in 1956. Memorable among the oddities of the day were the atomic bomb drills by which school kids would attain assured safety from any nearby neutron blast by being taught to crawl under their desks (confirming that the leaders then were about like those we have today).
Eisenhower was President and Nixon Vice President, re-elected as a team for a second term. Congress adopted "In God We Trust" as the national motto, officially supplanting its unofficial predecessor, E Pluribus Unum. In one of the great ideological misfires of all time, Ike appointed William J. Brennan as an associate justice of the United States Supreme Court. The Supreme Court at the time included not only Justice Brennan but also Earl Warren, Felix Frankfurter, John Harlan, Hugo Black, and William O. Douglas.
Drugs, Smoking, and Alcohol
Drugs were clearly a problem in metropolitan areas but had not spread as yet to the larger society. In response, Congress held marathon hearings on the issue and passed the Narcotic Control Act of 1956. Prescription drugs and packaged food items, meanwhile, did not have safety caps or seals, and the Tylenol poisoner who brought that constant headache upon us had not yet begun to serve his just judgment of everlasting torture in the lowest of the lowest of the lowest regions of Hades specifically reserved for him, where (I hope) it is EXTRA, EXTRA HOT!
Smoking was cool, however, really cool; so too was drinking (remember the "highball"). Garbage was garbage and weather was weather, since Rachel Carson had not yet had her way. Wonder Bread made up for any nutritional deficit incurred through all that smoking and drinking, or at least that is the conclusion I would have come to as a 5-year old boy at the time had I thought about it (only weird people didn't like Wonder Bread).
Fireworks, Payphones, and '56 Chevys
Fireworks were everywhere on the Fourth of July, and there were no forbidden zones. Many an anthill served as a proving ground for mischievous boys in training for the demolition corps. What was done with cherry bombs will be passed over in silence.
Ma Bell introduced three-slot pay phones (for nickel, dime, and quarter) that year. She would lease you a home phone as well but not sell you one. You could, however, listen in for free on someone else's party-line conversation, and you could make crank calls at will without fear that caller ID would expose you for being the lewd person that you were.
'56 Chevys, costing about $2,000, symbolized the oligopoly (composed of GM, U.S. Steel, and a few others) that John Kenneth Galbraith assured us would forever dominate a new industrial state and crush all future competition. "Made in Japan" meant junk, and Sony took this to heart by shipping its first transistor radio to Canada that year, perhaps sensing that it might ultimately have the last laugh.
Dairy Queens, Gas Stations, and Drive-ins
Dairy Queens proliferated, having just introduced dilly bars to complement the banana splits they had been serving up for five years, but no trace could yet be found of McDonalds (nor of the infamously-named and now near-defunct Sambo's Restaurant which some of us may remember while eating those awful 3:00 a.m. fries in student mode during the 1960s and 1970s).
Gas stations were full service and gas was priced at about $.22 per gallon. The road culture ala Jack Kerouac held sway. Drive-in theaters flourished as part of a nationwide phenomenon which saw them quintuple in number from 1948 until they hit their peak by 1958 even as indoor theaters shrank by one-quarter during that same period. President Eisenhower signed the Federal Highway Act that gave impetus to the federal interstate system we know so well today. Commercial flying had gone mainstream, was highly regulated and expensive, and enabled you to get a hot meal with your flight.
Cameras with Film and Television without VCR or TiVo
Kodak dominated film. Polaroid was in its third decade of existence and had managed to sell its one millionth camera that year, though the Instamatic was still well off into the future. IBM had invented the world's first hard disk (5 MB storage) for use on mainframes. Of course, the people of that day could scarcely dream of personal computers or hand-held digital devices or email or the Internet.
TVs were in about half of all households and had become the center of family activity, having supplanted radio and undercut the cinema. Almost all were black and white, as color sets did not catch on until the early '60s. It took a U.S Supreme Court decision in 1955 to pave the way, but TV quiz shows were held not to constitute illegal gambling and so the $64,000 Question was eagerly watched to see if contestants could win individual prizes of as much as $100.
Also eagerly watched were Chet Huntley and David Brinkley, who premiered their hugely popular Huntley-Brinkley Report on NBC in October, 1956, bumping Douglas Edwards of CBS from the top spot in ratings for television news. TV poured forth a wealth of wholesome family entertainment, with Father Knows Best, the Danny Thomas Show, the Phil Silvers Show, the Loretta Young Show, Playhouse 90, Alfred Hitchcock Presents, and Caesar's Hour coming to mind as standouts among the offerings. No VHS to record any of it with, however, and no TiVo either.
Schools Had Discipline and Prayer
Schools had discipline, and prayer. Knuckle-rapping with rulers was OK. Girls were of the marrying kind or of the "other" kind. Boys were the same drips then as they are today. Latin was still taught as a required language, though Greek had been routed by well-meaning but thoroughly befuddled language latitudinarians. Grade inflation had not yet taken hold, and the dread of flunking out remained very real for those who didn't meet standards.
Perhaps the greatest news of 1956 came with the discovery of a vaccine for the prevention of polio — one of the great medical breakthroughs ever. The Valley, and the nation, gave a huge sigh of relief.
The Practice of Law
Law practice was characterized by mostly male lawyers who never touched a typewriter and who dictated profusely, wore suits and ties, and addressed one another as Mr. or Mrs. or Miss (no Ms. at the time and no casual first-name familiarity). Typewriters abounded. Plain paper photocopying was still several years off, but law firms could still use cruder mechanisms for making copies. Lawyers will be lawyers, after all.
Early fax machines existed but were few and far between and very expensive. An "express message" meant a telegram from the one company that then held a monopoly over that mode of communication. Literal cut-and-paste constituted the editing process. Manual redlining was laboriously done in larger firms but not much elsewhere. Even "large" firms were midgets compared to today's giants (even as of the early 1960s, the then 80-year-old firm I began with in 1980, McCutchen, Doyle, Brown & Enersen, had just 20 or so lawyers!). Lawyers did not advertise, and collegial relationships tended to characterize what were then true partnerships where lawyers, once established, planned to spend their entire working careers.
"Silicon Valley" Did Not Exist, Yet…
"Silicon Valley" did not then exist, but all that was about to change. It began quietly enough and many did not notice. In the late 1930s, a pointy-headed Englishman named Alan Turing had taken his vast knowledge of high-level mathematics, had assumed infinite resources, and had set about to develop a logical model of incredible theoretical power that he called his "universal computing machine." He saw that a vast number of complex functions could be mimicked and processed through logical representations contained in simple "on" and "off" states. Thus was born the digital model (or at least its modern and truly effective incarnation).
But a small problem remained: what to do about those "infinite resources" that higher mathematicians could take for granted in their theorems but that did not in fact exist. The analog world was one of heavy machinery, the bigger and more powerful the better. And yet, and yet . . . Maybe with the right materials, the power of electricity could be harnessed to give us real-world computers as so envisioned.
Enter William Shockley
Enter William Shockley. The date: February 13, 1956. The place: 391 South San Antonio Road, Mountain View. The goal: to make the world's first semiconductors. Yes, right at the time the Valley struggled to retain some semblance of its agricultural roots, Shockley announced the formation of Shockley Labs. While really a division of a larger enterprise, this little outfit ultimately set the model for many startups that would follow. How? Well, in spite of all-pervasive genius, it never made a dime of profit. Only red ink. A true model for the Valley!
What is more, it became a prototype of a startup that is begun, controlled, and dominated by an engineering genius who proceeds to suffocate the life out of it. Today such engineers are kept caged in a back room, carefully guarded, and periodically fed big helpings of stock options to keep them tamed. Back then people didn't know any better. And so William Shockley ultimately destroyed the company of which he was the brainchild. And brainchild he was — the Nobel-Prize-winning inventor of the world's first transistor, a key foundational piece upon which the digital model could be built. A man with enough stature to assemble what was perhaps the world's most famous founding team. But it all came to naught, and Shockley took his Nobel Prize and moved to Stanford to expound upon wild racial theories.
But what a founding team he had assembled! Gordon Moore. Robert Noyce. The founders of Fairchild Semiconductor and, ultimately, Intel, Advanced Micro Devices, and all the "Fairchildren" that eventually came to the fore. From failure came spectacular success. Thus, the great companies of the Valley were poised to come into existence and realize the great digital vision of Alan Turing. The world of startups, venture capital, and explosive growth was about to begin. And Santa Clara Valley was never to be the same again. Silicon Valley was born.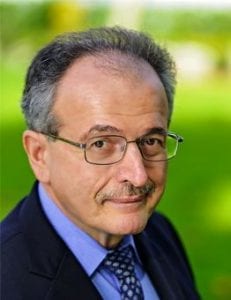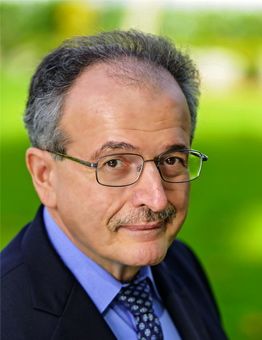 Copyright © 2009 George Grellas. This essay is also available from: Web Archive and EzineArticles
Modifications From Original: Headings have been added to label the different sections and hyperlinks have been added to provide some additional context. Sections on popular culture and popular music that were not specific to Silicon Valley or related to technology have been omitted.
Related Blog Posts