Evelyn Rodriguez envisions a Silicon Valley renaissance that blends a love of art, culture, place, and the divine spark alive and innate within us.
Evelyn Rodriguez Envisions a Silicon Valley Renaissance of Art & Culture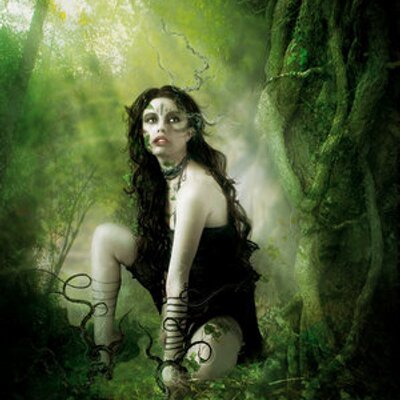 Among my other pursuits, I envision a Silicon Valley renaissance that brings a love of art, culture, place, and the divine spark alive and innate within our humanness out into the open.
To that end, I'm working on some ideas that revive Parisien style salons. Imagine curated one-of-a-kind intimate living art experiences. Seasonal dishes. Cross-fertilization of folks from the agriculture/foodie arena, the arts, and the techie financiers of the region.
Inspiration and pushing our edges is not a solitary act.
The Italian Renaissance wasn't about one artist, one patron. It was a movement. A concerto with many players in the orchestra. I concur with this statement from the Montalvo Arts Center in Saratoga, CA:
"While the voice of an idea may appear to be individual, in fact the emergence of new ideas is a collective effort."
Evelyn Rodriguez "About Page"
---
It's a compelling vision. To the extent that we can create opportunities for collaboration and shared improvisation that infuse art with our strengths in science and technology I think it would be possible to spark a new Renaissance. In Finding Silicon Valley in Two Passages from E. B. White's "Here Is New York" I observed
What the Silicon Valley settlers lack in comparison to those who aim for New York–probably less interest in the arts or finance–they compensate for in their commitment to innovation, science, and technology.
I wonder if we have neglected the arts to our detriment.
Evelyn Rodriguez elaborates on models for collective efforts in  "The Myth of the One-Woman Inspirational Whirlwind" and references a great quote by Michael Schrage:
"If we really want to understand innovation and collaboration, we have to explore shared space. Consider Watson & Crick: How many experiments did they do to confirm DNA's double helix? Zero. Not one. They built models based on other people's data. These models were their shared space. Their collaboration in that shared space powered their Nobel Prize-winning breakthrough. If you don't have a shared space, you're not collaborating."
Michael  Schrage, MIT design researcher and author of "Serious Play"
In "$650,000 grant drops in your lap, and you'd…" Rodriguez outlines an approach very similar to the Art Prize model developed by Rick De Vos that has helped to transform Grand Rapids, MI.
Related Blog Posts
Image Credit: Evelyn Rodriguez twitter icon (@eve11).