Quotes for Entrepreneurs Curated in June 2022, the theme is Originality.
Quotes for Entrepreneurs Curated in June 2022
I curate these quotes for entrepreneurs from a variety of sources and tweet them on @skmurphy about once a day where you can get them hot off the mojo wire. At the end of each month I curate them in a blog post that adds commentary and may contain a longer passage from the same source for context. Please enter your E-mail address if you would like to have new blog posts sent to you.
Theme for this month is Originality.
+ + +
"ORIGINALITY: Don't worry about your originality. You could not get rid of it even if you wanted to. It will stick to you and show you up for better or worse in spite of all you or anyone else can do."
Robert Henri in "The Art Spirit"
+ + +
When you go too fast, mistakes cascade.
When you go slow, mistakes instruct.
Slow and steady, that is. Stop-and-start slow can be a series of ignorant start overs.

Working steadily at the right pace all the way to completion works best with continuity of oversight/control.

To increase your bandwidth for handling mistakes put the power to correct close to the problems.

Stewart Brand (interpolated from Apr-29-2019 and Jun-1-2022 tweets
An elaboration of his earlier (2004) Brand's Pace Law "In haste, mistakes cascade. With deliberation, mistakes instruct"
+ + +
"Lucky people work very hard, show up on time, have good manners, are self-aware, optimistic, kind and generous."
Vala Afshar (@ValaAfshar)
+ + +
"5 Whys as a frame can lead people to incorrectly assume there is a root cause instead of multiple contributing factors."
Charles Lambdin (@cglambdin)
+ + +
"English can be weird. It can be understood through tough thorough thought, though."
David Burge (@iowahawkblog)
+ + +
"We need to stop trying to engineer behavior, as if humans are assemblages of buttons and levers that we push and pull to get the results we want. Effective leaders are more like gardeners, nurturing, growing and shaping the ecosystems in which they operate, uniting others with a sense of shared identity and shared purpose. "

Greg Satell in "Four Myths that are Killing Business Today"
+ + +
"It's not the writing part that's hard. What's hard is sitting down to write."
Steve Pressfield "The War of Art"
h/t Derek Sivers; I read "War of Art" in 2007 and found it a quick and insightful read.  Scanning through Sivers' review  reminded me of this nugget of wisdom. I find sitting down to re-write to be almost as hard. One technique that I found made the writing easier was to have someone else ask me a prepared list of questions and get a first draft out of the tape and transcribe. To help me finish the second volume in the "Working Capital" series I have started on the audiobook: this forces me to re-read the text and act of reading aloud triggers a natural set of smoothing edits that are improving the flow.
+ + +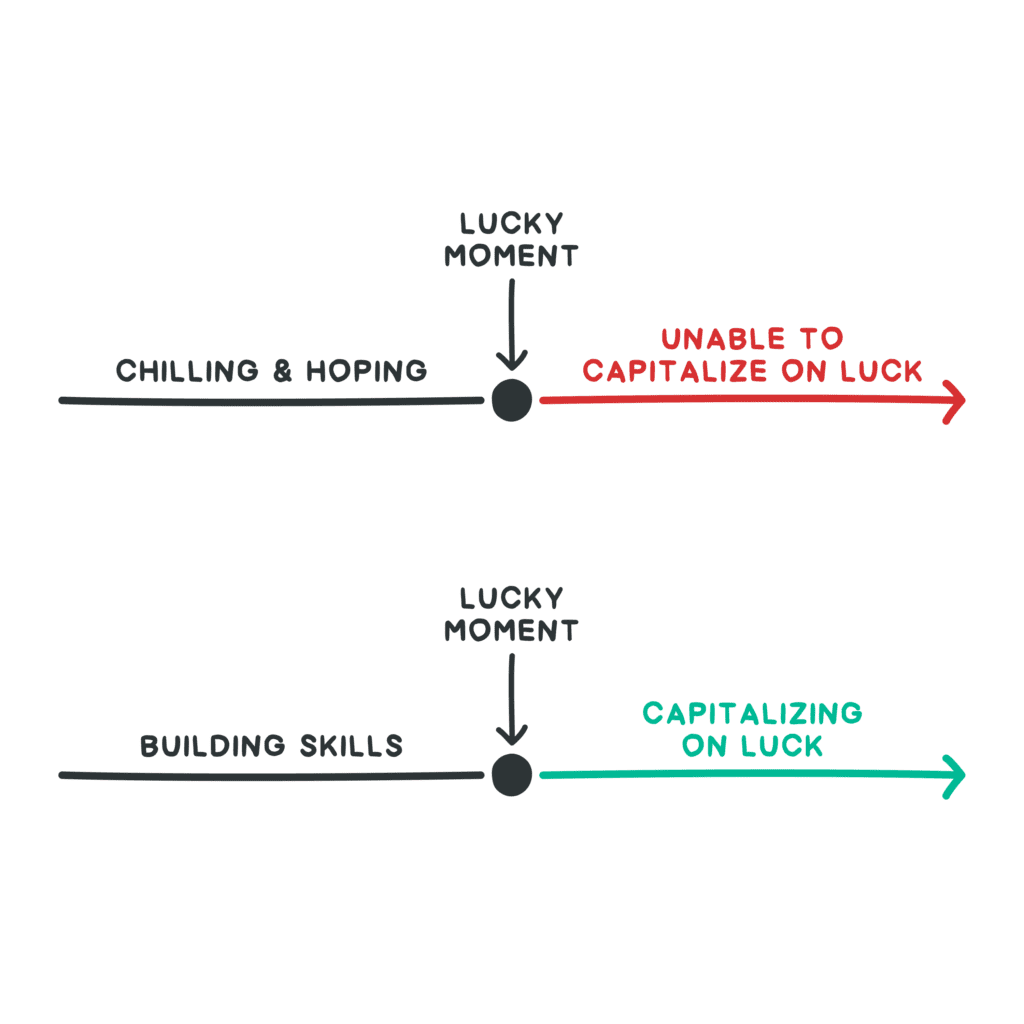 "Dans les champs de l'observation le hasard ne favorise que les esprits préparés."
Louis Pasteur in a Lecture at the University of Lille (7 December 1854)
Pasteur: "In the fields of observation chance favors only the prepared mind." I curated this quote originally in my November 2018 Quote roundup and paired it with those quote:
"Unless a man has trained himself for his chance, the chance will only make him ridiculous. A great occasion is worth to a man exactly what his preparation enables him to make of it."
James Brander Matthews
Image Credit: Janice Ozolins (@OzolinsJanis)
+ + +
"A very few people have seen me only at my best. They are precious friends, but I dare not meet them again."
James Richardson in "Vectors: Aphorisms and Ten-Second Essays" [Archive]
+ + +
"Great ideas and solutions to problems often occur right before you fall asleep at night.
Get up and write them down or they will be lost in the morning."
Richard A. Moran in "Nuts, Bolts,and Jolts: Fundamental Business Lessons You Must Know"
This is excellent advice. I carry 3×5 cards during the day and keep a pen and pad of paper on my nightstand. More than once it's happened that I have been wrestling with challenging project or problem and either awakened in the middle of the night or a few minutes before the morning alarm went off with a solution clear in my mind. It's amazing how fast an insight or solution can dissipate if you don't get at least a fragment of it written down. I blogged about this in "Nuts, Bolts and Jolts by Richard Moran."
+ + +
"You shall know the truth and the truth shall make you odd."
Flannery O'Connor (or perhaps Mike Elliot)
Although commonly attributed to O'Connor, Mike Shapiro suggests that "truth shall make you odd" quote is actually Mike Elliot. He blogged about researching the quote in and offers this citation from the Baptist Record Tue-Mar-27, 1986.
Mike Elliott, a young man dressed in jeans, tweed coat, and dark blue tie. and wearing a beard, held the women's attention. "When Jesus comes around you will embrace people you normally wouldn't be caught dead with. 'You shall know the truth and the truth shall make you'–odd."
Anne Washburn McWilliams in "WMU Speaker: Cornerstone of Missions is You" (Baptist Record Tue-Mar-27, 1986.)
I like this quote, it's a riff on John 8:32 "And ye shall know the truth, and the truth shall make you free." It reminds me of another great quote that also applies to entrepreneurship that I used in "A Picture Is Worth a Thousand CPU Hours"
"When the going gets weird, the weird turn pro."
Hunter S. Thompson in "Fear and Loathing at the Super Bowl" (Rolling Stone #155, (28 February 1974))
+ + +
"Curiosity is a critical component of leadership success and a leading indicator of creative ability."
Jay Andres in "The Managers Bathroom Book: Things You Can Learn in One Sitting."
I found Andres' book a quick read that offers some useful perspectives on leadership.
+ + +
"Our faults irritate us most when we see them in others."
Dutch Proverb
+ + +
"Of course I don't look busy, I did it right the first time."
Scott Adams in "The Dilbert Principle"
And of course there is always Sunday night to get ready for Monday morning. See "By Sunday Night Your Chips Are Down For the Week"
+ + +
"Russia's strategic shift from thunder runs to a civilian obliteration has already forced ten million Ukrainians from their homes, with nearly four million now living in limbo in foreign lands."
Peter Zeihan in The Ukraine War and Materiel
+ + +
"The thrush in my back yard sings down his nose in meditative, liquid runs of melody, over and over again, and I have the strongest impression that he does this for his own pleasure. Some of the time he seems to be practicing, like a virtuoso in his apartment. He starts a run, reaches a midpoint in the second bar where there should be a set of complex harmonics, stops, and goes back to begin over, dissatisfied. Sometimes he changes his notation so conspicuously that he seems to be improvising sets of variations. It is a meditative, questioning kind of music, and I cannot believe that he is simply saying "thrush here."

Lewis Thomas (1913-1993) in "The Music of This Sphere" in "The Lives of a Cell: Notes of a Biology Watcher" (1974)
+ + +
"One of the most dangerous features of anger is that anger calls forth anger, and the cycle can rapidly escalate. It takes a near-saintly character not to respond angrily to another person's anger, especially when that person's anger seems unjustified and self-righteous. So, another person's anger can be considered another cause of anger, anger is the only emotion that leads to violence."
I find meditation allows me (most of the time) to have the mindfulness and empathy to process the anger as information without triggering an emotional response that leads to a cycle of escalation.  Proverbs 15:1 "A soft answer turns away wrath, But a harsh word stirs up anger." Two related quotes on maintaining peace.
"Peace is not the mere absence of war. It is a positive condition of justice. It is the sister of charity and mercy. It is the offspring of honesty and truth. It is the triumph of principle."
Dorothy Thompson in "Resignation of Ambassador Hurley" in the Lincoln Evening Journal (Nov-30-1945)
Which might have influenced this quote by Ronald Reagan
"Peace is not absence of conflict, it is the ability to handle conflict by peaceful means."
Ronald Reagan in "Address at Commencement Exercises at Eureka College in Illinois," (May 9, 1982).
+ + +
"We call it "learning from incidents" but it's really "learning from a deep examination of how work actually gets done in the organization". We just use incidents as leverage points because organizations are willing to expend engineering effort to look into them."
Lorin Hochstein (@norootcause)
+ + +
"Enormous resistance to the idea of systematic processes of design is coming from people who recognize correctly the importance of intuition, but then make a fetish of it which excludes the possibility of asking reasonable questions."
Christopher Alexander in Notes on the Synthesis of Form. p.8-9 [Archive.Org]
I think some entrepreneurs mistakenly believe that they embrace originality and increase differentiation if they resist a systematic approach; I think the opposite is true. If you can explore insights systematically you make them more robust as a guide for effective action.
+ + +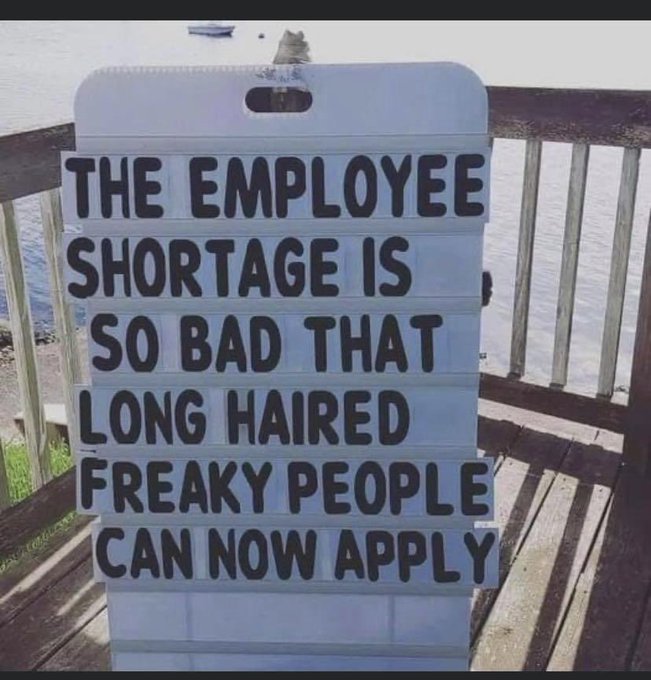 The Sign Says "The Employee Shortage is So Bad That Long Haired Freaky People Can Now Apply."  [Image Credit: Judy Sheeks (@Judianna)] A riff on the old song "Signs" by the 5 Man Electrical Band.
And the sign said "Long-haired freaky people need not apply"
So I tucked my hair up under my hat and I went in to ask him why
He said "You look like a fine upstanding young man, I think you'll do"
So I took off my hat, I said "Imagine that. Huh! Me working for you!"

"Signs" by the 5 Man Electrical Band.
+ + +
"The best way to make things better is to see how they are.
And then do something about it.
Acknowledging the problem is not the same as giving up."
Seth Godin in "Acceptance vs. Ennui"
+ + +
"There is only one proof of ability–action."
Marie von Ebner-Eschenbach
+ + +
"People who talk of new lives believe there will be no new troubles. They are idealists."
Phyllis Bottome in "Old Wine" (1925) [Faded Page] [HathiTrust]

+ + +

"So you have to figure out what your own aptitudes are. If you play games where other people have the aptitudes and you don't, you're going to lose. And that's as close to certain as any prediction that you can make. You have to figure out where you've got an edge. And you've got to play within your own circle of competence.
Charlie Munger
+ + +
"I've got a story, ain't got no moral
Let the bad guy win every once in a while"
+ + +
"Men with the spirit of youth pioneered our America…men with vision and sturdy confidence. They found contentment in the thrill of action, knowing that success was never final and failure never fatal. It was courage that counted. Isn't opportunity in America today greater than it was in the days of our grateful forefathers? Good!

From a 1938 Budweiser ad per Quote Investigator
In 1938 the US was in the depths of the Depression. The bold section is often attributed to Churchill but it's not him.
+ + +
"A fellow who knows his business is always reticent."
Kin Hubbard in "Abe Martin's Primer (1914)"
+ + +
"Spring comes: the flowers learn their colored shapes."
Maria Konopnicka
+ + +
"Our useless knowledge exceeds our ignorance of what is useful."
Vauvenargues in Maxims
Two related quotes by Josh Billings
"I honestly believe it is better to know nothing than to know what ain't so."
Josh Billings "Aphorisms" (1874)
"I have lived in this world just long enough to look carefully the second time into things that I am most certain of the first time."
Josh Billings in "Chicken Feed"
I curate some additional quotes on piercing the vale of our ignorance in April 2016.
+ + +

"I will not follow where the path may lead, but I will go where there is no path, and I will leave a trail."
Muriel Strode  in "My Little Book of Prayer" (1904) [Archive.org]
Three related quotes by Muriel Strode in "My Little Book of Prayer" that relate to path finding and exploration.
I would not be the beaten path, but I would be the by-ways, the undiscovered country.
I would not be the old, but I would be the new, the vital, the oncoming.
I would not be of the ninety and nine, but I would be the one, and through the wilderness I would mark a new trail.
And two that point out the need for vision and planning:
Who plants flowers in his dooryard first nurtured them in his soul.
Long ere the magnolia waved o'er my estate, I caught the scent of its redolence and heard the birds singing in its branches.
+ + +
"There are as many worlds as there are kinds of days, and as an opal changes its colors and its fire to match the nature of a day, so do I."

John Steinbeck (1902-1968)  in Travels With Charley: In Search of America, 1962
+ + +
"Originality is independence, not rebellion; it is sincerity, not antagonism."
George Henry Lewes in "Principles of Success in Literature" [Gutenberg]
More context:
"Accepting the opinions of another and the tastes of another is very different from agreement in opinion and taste. Originality is independence, not rebellion; it is sincerity, not antagonism. Whatever you believe to be true and false, that proclaim to be true and false; whatever you think admirable and beautiful, that should be your model, even if all your friends and all the critics storm at you as a crochet-monger and an eccentric. Whether the public will feel its truth and beauty at once, or after long years, or never cease to regard it as paradox and ugliness, no man can foresee; enough for you to know that you have done your best, have been true to yourself, and that the utmost power inherent in your work has been displayed.
George Henry Lewes in "Principles of Success in Literature" [Gutenberg]
+ + +
Getting Through the Next Two Years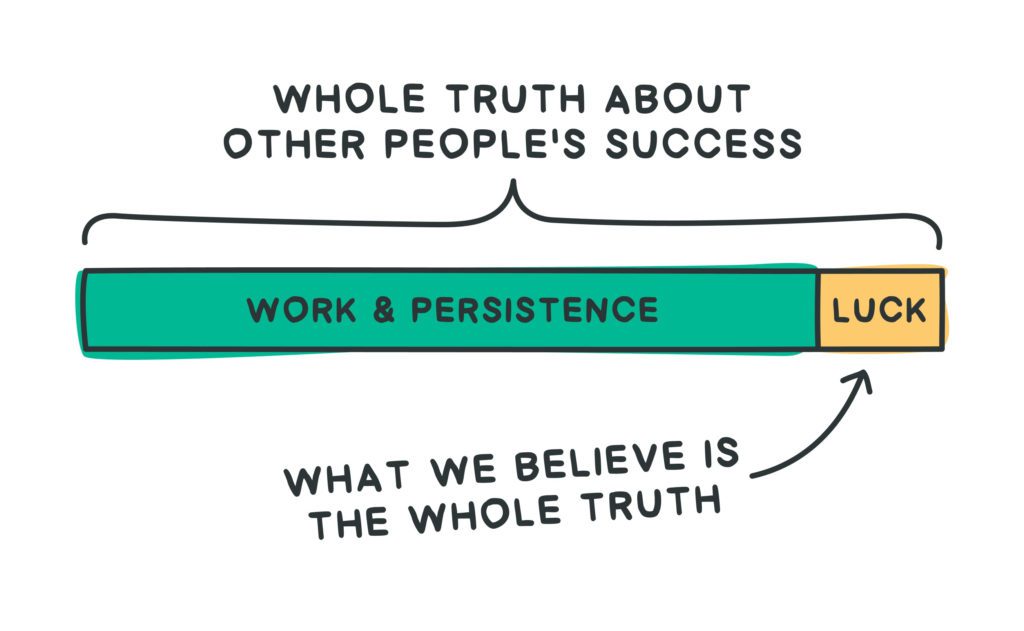 Image Credit: Janis Ozolins
My thought for getting through the next two years as the recession hits in earnest: anyone can live paycheck to paycheck if they don't save a portion of their income for contingencies.