Anthony has been with SKMurphy since 2007, he provides consulting around a lightweight product development model that is appropriate for startups, In addition he focuses on reviewing and defining product release and test strategies as well as developing test and development sandbox environments for automated regressions and system level testing. Prior to SKMurphy, Anthony was a Director at Cisco Systems. He managed the growth from 1 test engineer to a division of 280 employees in multiple sites, and 20,000 sq ft of test labs. Anthony holds a BA in Computer Science from University of California at San Diego.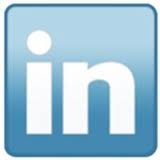 Additional Resources
Interview with Ivaylo Lenkov on Managing Rapid Release Cycles Part1 & Part2
Trackback from your site.