Gabriel Weinberg is a serial entrepreneur (latest startup: DuckDuckGo), a Hacker Angel, insightful blogger, and frequent contributor to Hacker News. He is writing a book on how startups get traction and interviewing folks like Patrick McKenzie, Jimmy Wales, and Paul English to collect lessons learned from a variety of perspectives. I was delighted when he approached me to take part and found it to be a very thought provoking conversation.
He has posted the full transcript on his blog at "Sean Murphy on the First Dozen Enterprise Customers [Archive link: it's also available here.]
Full text of my interview with Gabriel Weinberg also available at Your First Dozen Enterprise Customers
Gabriel Weinberg Interviews Me For His Traction Book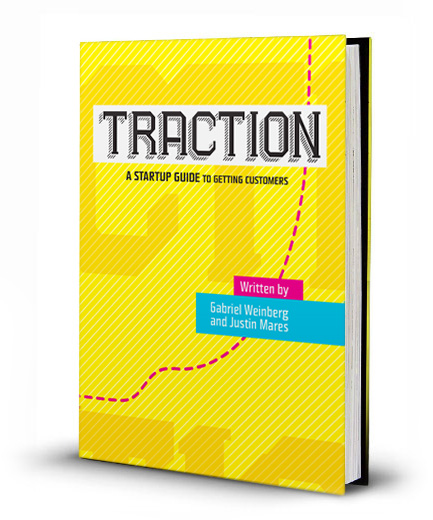 My interview with Gabriel Weinberg was originally published Sep-8-2010. He was doing research for what became his fantastic book Traction. We talked for the better part of an hour and a half and I can remember he kept returning in different ways to what was needed to close your first dozen enterprise customers. Here are two questions to give you a flavor:
yegg: What is your role exactly, i.e. when do you typically get involved and what are your typical responsibilities?

skmurphy: So, we get called in a variety of places. Sometimes folks that are trying to come together will contact us and we'll help them with formation. We'll refer them to attorneys, accountants, naming experts… Often they are underway: they've made a couple of sales but they didn't realize why they were successful or what they are not doing. Sometimes they are just pretty close to giving up and they are trying to figure out should they go on or not.

It's normally early market issues: they typically have fewer than six paying customers. We have worked with some larger firms that are doing new product introduction where they have a well-established product but they've "lost the recipe" for introducing a new product. And we've worked in a couple of turnaround situations where a new CEO has come in who is trying to figure out how to take with the technology in hand and find a market for it.

In most cases our model is "sell what you have."

yegg: OK, so let's walk through an example. How do you help a team get that first customer?

skmurphy: Most of the time it's going to be somebody that either they know or that knows somebody they know, or somebody that we know or knows somebody that we know. For the most part our clients are going into a market that they understand with technology that they have developed. We help them make a list of every project they've worked on and everyone they've worked with. They reach out and say, "Here is what we are doing, do you know somebody we should talk to that makes sense? "

People who've developed expertise by working in a field for a while are typically able to get an initial meeting–cup of coffee or lunch, these kinds of things. Sometimes we encourage them to shift to a different market because we find out that the technology has more applicability and offers more value there.

Let me try and zoom in just a little bit more: one of the first things we help them with is to put together what we call a lunch pitch. This is a single piece of paper that has five to ten bullets and a perhaps a visual that helps them focus the conversation making sure they understand the prospect's problem. The early conversations are all about exploring the prospect's problem and pain points.
There is also a comment thread at http://news.ycombinator.com/item?id=1671852 and a site devoted to the Traction book.
Related Blog Posts