Your startup is  a work in progress.  When most entrepreneurs evaluate where they are it's difficult not to include the promising future they foresee naturally ensuing from current efforts (or on bad days the certain doom no matter what they do). If you are not getting traction, if you don't have the ability to reliably set and hit goals, then you need to narrow your goals. Zoom in for traction.
Zoom In For Traction, Zoom Out For Impact
"If you're doing something big, people will compliment you. Most will give you accolades or be quietly supportive. But it's those who simultaneously support and challenge you who can help.  The best teams know this. They embrace feedback and seek criticism. They find ways to change and improve. And they know that when someone criticizes them, it's an indication of respect. Only the people who really care risk helping us improve. "
Brendan Baker in "Seek Knowledgeable Criticism" h/t to Rafe Needleman
First Assessment: Do We Have Traction?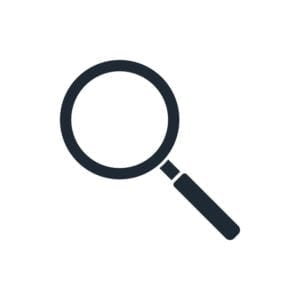 The first self-assessment to make is "do we have traction?" By traction I mean the ability to set and hit goals that increase your knowledge of the market or reduce the risks associated with becoming viable. There are many milestones that are necessary to enable a real goal that in and of themselves don't increase your knowledge of the market or reduce the risks associated with viability. Some examples:
Getting incorporated, registering a domain, getting a bank account, getting a Federal Tax ID, etc.. These are all important steps to be able transact business that no one on your team may be familiar with, but they are  not goals. They don't reduce your risk or increase your knowledge of the market.
Spending money on tools, equipment, services, etc… You may never have hired an attorney or an accountant before or setup an account on a cloud service , and it's possible to pick the wrong person or provider, but it does not reduce your risk.
If Not, Zoom In For Traction
If you don't have traction you need then zoom in and narrow your focus. Ask for specific advice on how to understand the market opportunity, verify that you have identified the key risks that you face in the near term, and how to reduce or minimize one or more risks that you face. Here the most helpful criticism can take the form of questions:
How are we measuring … how far have we come since…
Who are we benchmarking our progress against and why?
What have we already tried to solve this problem and what has been the result? What have we learned?
What is the real problem that we are trying to solve?
What can we accomplish in the next two to three weeks with the folks already committed to the team.
These questions can provoke a conversation that can help you form a plan of action for the next few weeks that will improve your traction. Once you have that plan you can present it to friends and advisors for feedback and critique.
If You Have Traction: Zoom Out For Impact
The second self-assessment to make, if you are satisfied that you have traction is to determine what are the next set of  realistic goals that, once achieved, will significantly enhance your viability or impact for your customers. Now is the time to zoom out and consider a broader context for your next set of actions.  Here the most helpful criticism can take the form of different questions:
How close are we to your next goal? What should we start measuring once we achieve it? What metrics no longer matter or are now counterproductive?
What relationships have we created that can now help you grow your business?
What are the most significant constraints on our growth or ability to add value to customers?
What problems have we promoted in solving the ones that we faced earlier?
What core values do we need to hold on to as we grow?
What specialists do we need to add to the team on a temporary,  part time, or full time basis?
Once you have those answers reviewing them with customers, partners, and advisors can yield additional insight.
Related Blog Posts
Image Credit: Magnifying Lens image licensed from 123RF.