The four day 4th of July weekend is a good excuse to take a break from the day to day pressures of bootstrapping, reflect on your goals for the year and what you have accomplished and learned so far…and perhaps make some "adjustments at the half."
5 Questions to Ask Yourself to Make Adjustments at the Half
Here are a couple of questions that might spark some insights
What have you accomplished?
What's taking longer or proven harder?
What would you have not started or attempted knowing what you know now?
What has changed in the environment from when you defined your goals?
What have been the surprises? In particular are there unexpected successes that you should invest more effort in?
Do you have a "captain's log" or "game films" you can review to recapture you state of mind when you made plans for 2013 in December or January? Judge the quality of your plans and decisions based on the information you had when you made them. If you want to improve your business judgment consider keeping a decision record as well as a short written plan or set of goals.
Writing up a short plan of action for the balance of 2013 would give you something to review when you do your planning for 2014 in six months or so. Sharing it with at least one other person you trust or respect will help to turn intentions into real plans and real plans into outcomes.
Here are some related blog posts on planning for more effective action:
---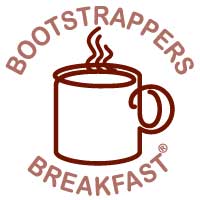 We are devoting the Friday-July-5 Bootstrappers Breakfast® in Palo Alto to a halftime review for 2013. In addition to our regular roundtable discussion tomorrow we are going to explore lessons learned in 2013, fluid opportunities in early markets that you may have uncovered, and what you want to accomplish in your business before the end of the year.
Drop by if you want to compare notes with other bootstrapping entrepreneurs first thing in the morning and then get back to enjoying the holiday.
When: Friday, July 5, 2013 7:30 AM
Where: Hobee's Restaurant,  4224 El Camino Real, Palo Alto, CA 94306
Cost: $5.00 advance $10 at the door, plus your breakfast