Here are five questions to ask yourself at least twice a year to help you improve your rate of learning.
Five Questions to Ask Yourself Twice a Year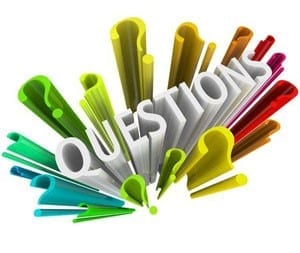 What have you learned?
How have you changed since you started?
What key skill or experience did you lack when you started that has caused you the most problem?
What has been the biggest surprise: what was one key assumption you made, perhaps even unconsciously, that has caused the most grief?
What development, event, or new understanding since you started has had the most impact on your original plan? How has your plan changed in response?
Take 30 minutes and write down the answers to these questions for your current business (you can take another 30 and write them down for your last one as well if you like). Share the questions with your co-founders and ask them to do the same. Compare notes. Put the answers away in a safe place, answer the questions again in six months, and compare your first and second set of answers. Repeat as necessary.
I came up with these 5 questions to ask yourself in response to "Need good interview questions for startup founders" on Hacker News, deriving them from questions we have been asking in our Founder Story series.
Inspired as well by Robert Gaal's "Forget your Blog: 5 Reasons to Keep a Personal Log"
There is a scene in the movie Weird Science where the main character looks up something in his so-called "log."

"You keep a diary!?", the other geek asks.
"No, of course not! Teenage girls keep a diary, I keep a log".

Full Freedom of Thought
Spot the Connections
Sum it Up
Backtrack Feelings
Make Growth or Decline Visible
Related Blog Posts