2012 Checklist for End of Year Planning
A suggested checklist for your end of year planning efforts.
2012 Checklist for End of Year Planning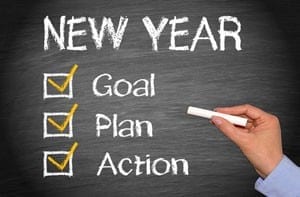 This is the season to think about next year–time to gather up what has worked in the past year and what new things to experiment with in the coming year. 2013 offers a very big opportunity to improve or tweak your business.
One way I try to figure out what holes need to be filled is by tracking the following things:
Size of mailing list
Number of website visitors
Number of new articles added to the website
Number of request for demos
Number of events held or attended
Number of press releases
Keywords
Top and new referrals streams (partners, websites, …)
New information sources
My promotion plan includes:
Email blast
Mail
Advertising (adwords, banners, print)
Website improvements

Website SEO
New information sources to target

Press releases
Conferences
Memberships
Speaking engagements
Video
Partners

New to target
Press releases
Related Blog Posts
Trackback from your site.