This post is a retrospective look at my inaugural post in 2006 and lessons learned blogging 1400 posts over the 8 years since.
Looking Back to the Start: "Welcome Entrepreneurs"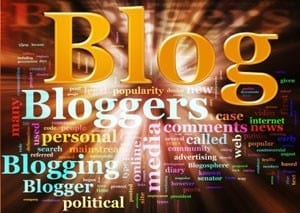 My first post was Oct-1-2006: "Welcome Entrepreneurs!" Here are a few excerpts:
This blog is dedicated to entrepreneurs at any stage of their journey:  as individuals, in teams, and collectively.  We all hope to create a better world for our customers, our employees, our stakeholders, and our children.

Our focus is helping startups find early customers for emerging technologies. This is very different from the traditional sales and marketing at established firms. Correctly identifying early customers who can be references to others is key to introducing emerging technologies. Emerging markets require a strong commitment by the founding team to

appreciating the prospective customer and customer's view,
rapidly evolving the product specification in response to feedback and customer experience,
ongoing refinement and delivery of customer focused solutions.

I think a blog also acts a dial tone for a website in that it signals a commitment for interaction and participation on the part of the authors. And that's certainly the case here.
The Midpoint: Entrepreneurs Still Welcome Four Years Later
Four years ago I did a look back in "Entrepreneurs Still Welcome: 700 Blog Posts in Four Years"  where I revisited my inaugural post and concluded:
Not everything I have written since has held up as well as these paragraphs. I believe that they still offer a good high level overview of the new product introduction problem as it applies to new technologies.
Lessons Learned Blogging: 1400 Posts in 8 years
I thought I would reflect more specifically on lessons learned after 8 years of blogging and 1400 posts:
Writing regularly helps to improve my thinking.
A lot of my first drafts are in email forums or LinkedIn Groups, comments in blogs, and more recently on Quora. This allows me to leave substantive comments and then clean up in a second draft.
I am typically inspired by a real question or something talking about a real need. It's hard for me to sit down at a blank screen and compose a blog post on negotiation or interviewing, but it's very easy to answer a specific question about a negotiation problem or interview situation for the person who asked it and then go back and generalize the answer.
In conversations with clients I am very comfortable sketching at the whiteboard or on a 3×5 card, I have not found a way to integrate that sketching ability into my posts. I think they suffer from a lack of graphics.
I write for an audience of engineers and scientists who are entrepreneurs or aspire to be successful entrepreneurs. My writing and examples all too frequently sound like a calculus textbook problem statement but the feedback from clients is that taking an engineering approach to sales and lead generation actually makes the topics more understandable.
We are typically helping them sell complex products into niche markets where the customers are also engineers or scientists: taking a more analytic approach to describing situations seems to help there as well.
While I think I have a number of insights primarily gleaned from practice, and a fair amount of reading, I feel more compelled to curate and synthesize linking to original sources than trying to create a new method entirely from scratch.
Over time I have done more to include enough context from the source so that if it disappears my meaning is not lost. Too many quality forums and blogs have disappeared over the years, like snow on water.
In addition to the need for more graphics the need for more audio and video content remains a challenge. I have worked out an approach where I will often write the first draft of a blog post as a comment or email reply, but the audio and video production process is not as amenable to this approach.
I have been doing more conversational podcasts because I find that format is much easier to sustain than even a 2 minute briefing format. I find it very difficult to talk to an abstract audience.
Questions, Suggestions, and Contributions Welcome
Suggestions for how I can improve my writing or the organization of the site.
Questions or topics you would like to see addressed.
Offers to do podcast conversations on one or more topics of interest to entrepreneurs, in particular engineers and scientists who are selling to businesses.
Drafts of a guest post of interest to entrepreneurial engineers and scientists.
Subscribe To The SKMurphy Blog Via Email
Enter your E-mail below if you would new posts to your inbox.
Related Blog Posts