A conversation with Pete Tormey on forming a team, dividing equity, and gaining early traction in a startup.
Podcast with Pete Tormey on Forming a Team,
Dividing Equity, and Gaining Early Traction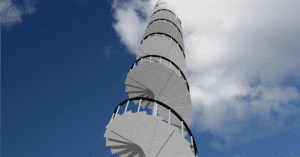 Pete Tormey and I decided to do a podcast to address a number of team formation, business formation, and early revenue issues that we have seen in our own startups, in our practices, or hear questions about at the various Bootstrapper Breakfasts® meetings we take part in.
Pete is a serial entrepreneur and patent attorney with Antero Tormey. He co-moderates the Bootstrapper Breakfast group that meets the first Wednesday of the month at Boudin Bakery in Embarcadero 4 in San Francisco. We walk around a number of issues around mistakes that break teams up early or plant the seeds that kill a startup later on.

Or download Conversation with Pete Tormey Forming a Team, Dividing Equity, and Gaining Early Traction [PT130515] (MP3) 43 minutes long
We plan to do another podcast next month, if you have questions you would like to here addressed or want to take part please leave a comment or use the contact form.
Podcasts with Pete Tormey
Related Blog Posts
See SKMurphy Startup Stages Model for an overview on how to get started.
Image Credit Spiral Staircase Licensed from 123RF © Ristoviita