Our Office Hours for Startups program offers a no cost no obligation conversation around challenges founders wrestle in any of five startup stages: Idea to Formation, Open for Business, Early Customers, Finding Your Niche, and Scaling Up.
SKMurphy Office Hours For Startups: Set Your Own Agenda
Q: Thanks for sharing information on your office hours but I feel that we are definitely beyond the MVP stage since we have a fully fledged platform that has been in use by paid and pilot customers for some time. What are the other types of services you offer, beyond the MVP review?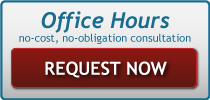 A: Our focus is the founders in B2B startup teams that are bootstrapping.  You can set whatever agenda you like; it's an opportunity to have a focused conversation on topics of your choice at no charge. Here are three checklists you can consider as alternatives:
We typically see startups go through five distinct stages of evolution:  idea and team formation, open for business, early customers, finding a niche, and scaling up.
| | |
| --- | --- |
| | The Idea and Team Formation stage starts with one or more ideas and may end with a team formed around a working consensus on how to evaluate the technical and market feasibility of the idea(s). |
| | In the Open for Business stage you have a business ownership structure, and you have the necessary documents and tools in place to transact business: e.g. business license, Federal Tax ID, software license, etc… |
| | Early Customer stage is where you develop your first customers. First sales are generally to friends who know and trust you. These customers can act as a reference for future customers. |
| | The next stage, Find Your Niche, is where you find are core set of customers and establish your first niche. These core customers reference each other's buy decisions and act as useful references for additional customers. |
| | In the Scaling Up stage you grow a sustainable business by growing your core customer base and expanding into new niches. Cash flow has become more stable and predictable. You need to expand from a small team of generalists to a collection of specialists. |
Lead Generation for Scaling Up
If you have a clear idea of what constitutes a prospect for your offering and have a sales process that allows you to accurately predict your ability to close we can assist with lead generation. Consider filling out a couple of "situation slides" and we can use that as a basis for planning a lead generation campaign
Job Title & Industry: Name and role of each decision maker attending demo
CBI (Critical Business Issue): What is the major problem he/she has?
Reasons: Why is it a problem or what is the problem due to?
Specific Capabilities: What capabilities are needed to address the problem?
Delta: What is the value associated with making the change?
Critical Date or Event: When does the change need to take place (and why)?
See "Worry About Scaling After You Find Your Niche"  for details on format.
Startup Office Hours Are Based On Our "Working Session" Model
A Startup Office Hours session is a no cost version of our regular "working session" model:
You supply an agenda and relevant background materials we can review for context before the session. (Note we do sign NDA's for paid working sessions but not for our no cost Startup Office Hours sessions).
You can invite members of your core or extended team (other advisors or partners you are working closely with).
We have a focused discussion in Skype or other on-line collaboration environments.
We generate a brief written summary of findings and suggested next steps as well as a short list of potential actions we can assist directly with.
Related Blog Posts