Our September/October 2016 newsletter explores different aspects of the challenge pricing to value: setting the price of your product based on the value that it offers a prospect.  
September/October 2016 Newsletter: Pricing to Value
This blog post summarizes our Sep/Oct 2016 newsletter; you can subscribe to the monthly SKMurphy newsletter using the form at the right.

Pricing is where your product strategy faces the acid test. This month we look at some of of challenges of basing your pricing on the differentiated value that your product or service offers your customers.
It can be difficult to put a price on a new product service, much less to develop a pricing model you can use to offer pricing to many different prospects. Here are some tips.

Professional service pricing has a very different physics from product pricing: service hours cannot be stockpiled, they arrive one hour every hour, and they have to be delivered synchronously. Even if you are pricing your services based on value and not on time it's a very different equation from product pricing.

Amazon's S3 and AWS platforms, and similar on demand storage and computing services, are becoming increasing popular as core infrastructure for software startups. There is a tendency, because the costs are well defined, to base pricing on adding a margin to these services.  There are three problems with that.

Here are a couple of rules of thumb you may find helpful in thinking about price, value, and your prospect's perception of risk.

In Other News
One of our clients, Taimur Alavi of IVALA design announced to subscribers on Sep-8-2016 that IVALA is joining VIN, the Veterinary Information Network. IVALA has bootstrapped a significant amount of progress and I think that VIN will provide the resources to accelerate the development of innovative applications and their reputation for excellence will encourage the spread of IVALA's technology into veterinary practice. More information and my take is available at "IVALA Joins Forces with VIN."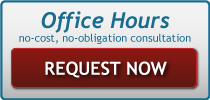 If you are revising your strategic plan or considering longer term exit plans please schedule an office hours session and we can walk around what you can do over the next two to three years to increase the value. Our focus is the founders in B2B startup teams that are bootstrapping. Set whatever agenda you like; it's an opportunity to have a focused conversation on topics of your choice at no charge.
SKMurphy E-Mail Newsletter