From conversations with current and former clients we have reached some conclusions about why startup founders choose SKMurphy as an advisor. Here is a summary.
Why Startup Founders Choose SKMurphy As An Advisor
We have a process for generating early customers and early revenue. The outcomes our clients receive from our engagements include:
Cost effective and time efficient methods for reaching high quality leads.
Techniques for nurturing leads who are not in immediate pain or ready to buy so that they don't forget about you when they are ready to start actively evaluating their alternatives.
Sales and negotiation support for closing deals or establishing strategic partnerships.
Pre and post sale support that fosters customer success turns happy customers into references for future opportunities.
All of this formulates the foundation for a repeatable/scalable revenue process
We Work Side By Side With Startup Founders
This is Sean Murphy of SKMurphy, I want to talk to you today about why startup founders choose to work with us as an advisor
We believe that everything that we do is both teachable and learnable and can be defined by principles or rules of thumb.
We work with engineers and scientists who like to see models with numbers.
We have found the best way we can assist them is working side by side, in rehearsal or preparation, in interviews or presentations or demos, and in after actions reviews.
We believe that startups selling to businesses need to target the intrapreneurs or internal change agents. They are the most likely early adopters in a firm.
I have played change agent roles in a number of large firms. I understand how they think and act and am comfortable writing, selling and working with them
We believe that selling in niche business markets is a conversation that is personal.
We have invested a lot of effort and deliberate practice to master interviewing experts and facilitating small group discussions. It's in these conversations most new information and knowledge is first exposed.
Helping our clients get good at this substantially increases their competitive differentiation.
We help our clients with thought leadership, content marketing, lead generation, and negotiation to close of complex deals.
Our focus is on early customers and early revenue.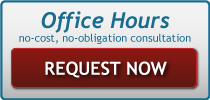 The best way to get acquainted is to schedule a no cost no obligation office hours session and walk around a key challenge you are wrestling with.
Related Blog Posts
Special Thanks to  Andrew Boer of Boer Digital for his camera work and editing on this video.