We are mixing it up in 2017  with our email newsletter: we are going back to a monthly publication schedule but will dedicate one issue a quarter to a roundup of events and activities we have planned for the coming months and some key milestones our clients have achieved. 
Newsletter January 2017: What We Are Up To
This blog post summarizes our January 2017 newsletter: you can subscribe to the monthly SKMurphy newsletter using the form at the right.

We continue to focus on bootstrappers and small group facilitation.  This year we are extending our focus to intrapreneurs and change agents who have much in common with entrepreneurs. We are fortunate to have Jeff Allison join us to support our new Mastermind for intrapreneurs.

If you are interested in a webinar or a version of our talks or workshops for your organization or your team please contact us. Our Mastermind groups are face to face but we have delivered a number of well received talks and workshops remotely.
Mastermind groups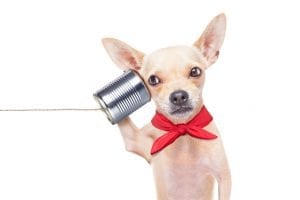 We have openings in a couple of our peer accountability – mastermind groups. Comparing notes and making commitments to a group of peers can enable you to see things you might otherwise overlook and to persevere on tasks where you may have previously faltered. Active participation in a mastermind group one of the best ways to reach your goals. Contact us if interested
Startup Entrepreneur Mastermind group
Intrapreneur/Change agent Mastermind group
Upcoming workshops
"Getting More Customers" on Sat-Feb-11 that would allow you to walk around options for lead generation and leave with a 90 day plan for growing your business. Early bird is $97 until Feb-3.   Sign up now
Upcoming talks and events
We have partnered with Ed Ipser on the Silicon Valley Cofounder Academy. We are offering monthly events in Silicon Valley with the goal is to help weave entrepreneur networks and help teams form new startups.
Sean Murphy is giving a talk at the Stanford Management Science department on "Keys to Success for Startups offering Big Data and Analytics Services" and a workshop on professional networking in Silicon Valley.
Clients in the news
One of our clients, OpenSensors.io is getting an enormous amount of interest for their IoT infrastructure offering and we are very excited by their possibilities in Europe for 2017. Their focus is on workspace and office infrastructure for data driven space planning, occupancy management, and ultimately the creation of reactive work spaces.
We have added another innovative startup, ZipQuality, that offers tools and consulting expertise for FDA certification of medical devices. We have helped other firms with a "software-enabled services" model (e.g. eMOBUS for cellular spend management that had an exit in 2016) and are excited about the opportunity to help them with their business development.
Bootstrappers Breakfast Opens New Chapters
We have a new website for Bootstrapper Breakfasts and added two in New York City and one in Windsor Ontario and now have 17 chapters across North America, we offer this as a service to the entrepreneurial community
Photo Credit: https://www.123rf.com/profile_damedeeso