Here is a list of tools for finding a physical workspace: this covers desks, cubicles, offices, and meeting rooms you can rent by the hour, day, or month.
Tools for Finding a Physical Workspace: Deskwanted, LiquidSpace, Loosecubes, OpenDesks
Update 2019: This post was written in 2012 and has been updated to reflect the ongoing evolution of the temporary workspace business model.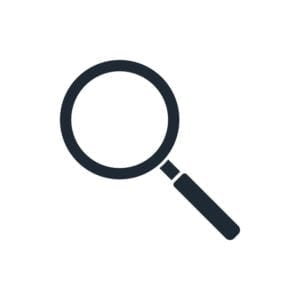 If you are looking to rent a desk or conference room by the hour, day, week or month here are four tools you can use to search. All of them cover Silicon Valley and other metropolitan regions as well
Loosecubes [now defunct]
OpenDesks [now defunct]
Updated: Also consider Evenues and Cloud Virtual Office, see below for details.
Implications for the  future of startups and small service firms:
It's interesting that same forces that are making fractional leases on computing capability available in the cloud seem to be at work enabling the ad hoc provisioning of workspaces.
Coupled with the pervasive availability of wifi in coffee shops and eating establishments and transition to laptops or even smaller form factor tablets and smartphones for computing support,  the old assumptions that an incubator provided value offering office space, Internet connectivity, and space in a co-located datacenter are defunct.
For startups with less than a dozen people, both their computing and physical office configurations are becoming increasingly virtual.
I think this will enable new opportunities for firms to provide professional services, knowledge work, and clerical support in a variety of new forms and delivery modes by interacting either in virtual on-line spaces and/or virtual office space on demand.
---

Update Thu-Feb-09: A commenter suggests evenues.com also provides information about meeting rooms and event venues. I took a quick look at the site for Meeting Rooms San Jose and learned about a number of new venues to consider. The site also had an interesting blog post on "A Brief History of Coffee Houses as Meeting Places" which reminded me of this RSA video of Steve Johnson on "Where Good Ideas Come From." In it he explains that coffee houses were one of the first co-working establishments that allowed people to mix and recombine different thoughts to form new ideas.
Update Fri-Feb-10: I came across Cloud Virtual Office (tagline "Virtual Offices & Touchdown Space") researching "Going Bedouin" a term coined by Greg Olsen that I had written about previously on "Bootstrapping Startups: Bedouin, Global, Incessant, and Transparent"
Related blog posts
Update Mon-Apr-2 a reader suggested DesksNear.Me as another tool for this list.
Update Mon-Aug-26-2019 a reader suggested Alliance Virtual Offices as another tool.
Image Licensed from 123RF.com