I will be a mentor at the B2B Startup Weekend June 6-8 in San Francisco.
Mentor at B2B Startup Weekend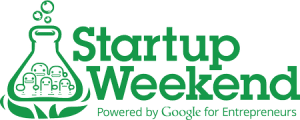 Come share ideas, form teams, and launch startups. … Come join us for weekend-long, hands-on experience where you will learn what it takes to launch a startup, meet others with the same shared passion for entrepreneurship, and maybe even create a new business! Sean Murphy is excited to be a mentor at the event.
June 6-8 in San Francisco, CA

Use promo code SFB2B10
During this Startup Weekend, entrepreneurs will be empowered to pitch, build teams and transform their B2B based ideas into Minimum Viable Products (MVPs).
---
Update Sat-May-17 from Sean Murphy: I am grateful to Scott Sambucci of SalesQualia for recommending me as a mentor and glad that I was able to suggest that Emily Tucker of TaroWorks and Liz Fraley of Single Sourcing Solutions take part as mentors.
Related Blog Posts