A collection of quotes of interest and use to entrepreneurs: these quotes for entrepreneurs were identified in April 2015 around  theme of entrepreneurship as a calling.
Quotes For Entrepreneurs Curated in April 2015
You can follow @skmurphy to get these quotes for entrepreneurs hot off the mojo wire or wait until they are collected in a blog post at the end of each month. Enter your E-mail address if you would like have new blog posts sent to you.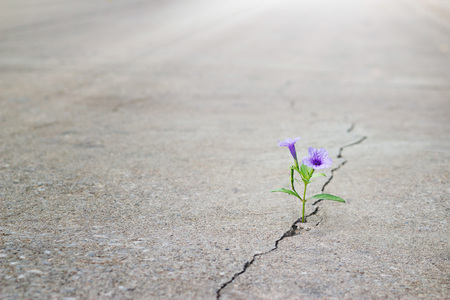 This month I have included a number of quotes for entrepreneurs that relate to sense of entrepreneurship as a calling. I only realized this after looking back over the list but it's clearly an organizing theme.
"He had been one of those gamblers who saw his life as a single bet, and he had lost."
Norman Mailer in "The Time of Her Time"
+ + +
"In our reasoning concerning matter of fact, there are all imaginable degrees of assurance, from the highest certainty to the lowest species of moral evidence. A wise man, therefore, proportions his belief to the evidence."
David Hume
Good advice for reading announcements on April 1.
+ + +
"Strategy requires thought, tactics require observation."
Max Euwe
h/t Expa (@Expa) See also Euwe in Chess Quotes.
+ + +
"The best way out is always through"
Robert Frost
Unless it's to cut your losses. In novel or chaotic situations exploring with probes and making investments you can afford to lose (typically related to money and time but not reputation or trust) may be a better strategy.
+ + +
"It is not so much our friends' help that helps us as the confidence of their help."
Epicurus
+ + +
"Art is awkward until technique has become an unconscious habit."
Austin O'Malley "Keystones of Thought"
+ + +
"Discovery is the ability to be puzzled by simple things."
Noam Chomsky
+ + +
"…one of hallmarks of a creative person is the ability to tolerate ambiguity, dissonance, inconsistency, things out of place. But one of the rules of a well-run corporation is that surprise is to be minimized. Yet if this rule were applied to the creative process, nothing worth reading would get written, nothing worth seeing would get painted, nothing worth living with and using would ever get designed."
Ralph Caplan
h/t Alan Fletcher's great book"The Art of Looking Sideways that has many quotes for entrepreneurs.
+ + +
"To solve shortages, use the price mechanism; to distract primates, flaunt social dominance and gossip about bad-guys."
Gordon Mohr (@gojomo) and HN: gojomo
+ + +
"A small win is a concrete, complete, implemented outcome of moderate importance. By itself, one small win may seem unimportant. A series of wins at small but significant tasks, however, reveals a pattern that may attract allies, deter opponents, and lower resistance to subsequent proposals. Small wins are controllable opportunities that produce visible results."
Karl Weick in "Small Wins: Redefining the Scale of Social Problems" [PDF]
+ + +
"When you are in the middle of a story it isn't a story at all, but only a confusion; a dark roaring, a blindness, a wreckage of shattered glass and splintered wood; like a house in a whirlwind, or else a boat crushed by icebergs or swept over the rapids, and all aboard powerless to stop it. It's only afterwards that it becomes anything like a story at all.  When you are telling it, to yourself or to someone else."
Margaret Atwood in "Alias Grace"
+ + +
"The mind must have for ballast the clear conception of duty, if it is not to fluctuate between levity and despair."
Henri Frederic Amiel in his Journal
+ + +
"Passions weaken, but habits strengthen, with age, and it is the great task of youth to set the current of habit and to form the tastes which are most productive of happiness in life."
William Edward Hartpole Lecky in "The Map of Life"
+ + +
"If you value a self-image of perfection (or fear change) over results then not learning from experience is much less painful."
Sean Murphy
I had a long conversation with a friend about what causes incompetence in organizations and we concluded that there were two weakly connected networks: the competent, who were always concerned they were not measuring up and held each other accountable for higher performance, and the incompetent who believed that they were already excellent and wished that more people recognized what they could do. Over time they minimize contact from the competent who try to help them improve–or from the other perspective constantly criticize them–and hang out with other incompetent people who share their frustration but don't provide constructive criticism.
+ + +
"unable + knowledge = junior
junior + skill = average
average + experience = good
good + imagination = excellent"
Ed Weissman (@edw519)
+ + +
"Most apologize so they can do it again."
Nassim Taleb @(nntaleb)
Compare to Ambrose Bierce's definition of apologize from the Devil's Dictionary:
"APOLOGIZE, v.i. To lay the foundation for a future offence."
Ambrose Bierce
+ + +
"The work you do while you procrastinate is probably the work you should be doing for the rest of your life."
Jessica Hische (author of "Should I Work For Free")
+ + +
"We are now at the point where we must educate people in what nobody knew yesterday, and prepare in our schools for what no one knows yet but what some people must know tomorrow."
Margaret Mead
+ + +
"When you lose interest in anything, you also lose the memory for it."
Goethe in Maxims and Reflections
The reverse is also true: pay attention to what you find memorable.
+ + +
"The trees that are slow to grow bear the best fruit."
Moliere
+ + +
"It's not the will to win, but the will to prepare to win that makes the difference."
Bear Bryant
Used as closing quote for "You Have Five Minutes, Practice."
+ + +
"Sometimes in the excitement of making new things, it becomes easy to lose sight of how it will mature. How will it look in six months? What will happen to it as the world around it changes? Does it have any true reason for existing? Often, doing nothing is better than the wrong thing."
Frank Chimero in "Concerning the Sandpit Outside My Studio Window"
+ + +
"Bold decisions give the best promise of success. But one must differentiate between strategic or tactical boldness and a military gamble. A bold operation is one in which success is not a certainty but which in case of failure leaves one with sufficient forces in hand to cope with whatever situation may arise. A gamble, on the other hand, is an operation which can lead either to victory or to the complete destruction of one's forces. Situations can arise where even gamble may be justified–as, for instance, when in the normal course of events defeat is merely a matter of time, when the gaining of time is therefore pointless and the only chance lies in an operation of great risk."

Erwin Rommel in "The Rommel Papers" [get the Harcourt, Brace, and Co. version]
+ + +
"Innovation is not born from the dream, innovation is born from the struggle."
Simon Sinek (@SimonSinek)
Used as an interstitial quote in "Innovation: the Trick is Managing the Pain"
+ + +
"In spite of illness, in spite even of the archenemy sorrow, one can remain alive long past the usual date of disintegration if one is unafraid of change, insatiable in intellectual curiosity, interested in big things, and happy in small ways."
Edith Wharton in "A Backward Glance"
+ + +
"If there is any possibility for enlightenment…Now is the only time. How we relate to it creates the future."
Pema Chodron in When Things Fall Apart: Heart Advice for Difficult Time
A longer excerpt for context:
"Anyone who has used the moments and days and years of his or her life to become wiser, kinder, and more at home in the world has learned from what happened right now. We can aspire to be kind right in the moment, to relax and open our heart and mind to what is in front of us right in the moment.

Now is the time. If there is any possibility for enlightenment, it's right now, not at some future time. Now is the time.

Now is the only time. How we relate to it creates the future.

If we're going to be more cheerful in the future, it's because of our aspiration and exertion to be cheerful in the present. What we do accumulates; the future is the result of what we do right now.

When we find ourselves in a mess we don't have to feel guilty about it. Instead, we could reflect on the fact that how we relate to this mess will be sowing the seeds of how we will relate to whatever happens next.

We can make ourselves miserable, or we can make ourselves strong. The amount of effort is the same. Right now we are creating our state of mind for tomorrow, not to mention this afternoon, next week, next year, and all the years of our lives."
Pema Chodron in When Things Fall Apart: Heart Advice for Difficult Time
+ + +
"This is the true joy of life, the being used up for a purpose recognized by yourself as a mighty one; being a force of nature instead of a feverish, selfish little clod of ailments and grievances, complaining that the world will not devote itself to making you happy."
George Bernard Shaw in "Epistle Dedicatory To Arthur Bingham Walkley in Man and Superman"
+ + +
"I have things in my head that are not like what anyone has taught me–shapes and ideas so near to me–so natural to my way of being and thinking that it hasn't occurred to me to put them down."
Georgia O'Keeffe
+ + +
"Here is one of the few effective keys to the design problem — the  ability of the designer to recognize as many of the constraints as possible — his willingness and enthusiasm for working within these constraints. Constraints of price, of size, of strength, of balance, of surface, of time and so forth."
Charles Eames
h/t Quotes on Design which is a great source of quotes for entrepreneurs.
+ + +
"Her failure was a useful preliminary to success."
Edith Wharton, The Custom of the Country
+ + +
"It is hardly possible to overrate the value of placing human beings in contact with persons dissimilar to themselves, and with modes of thought and action unlike those with which they are familiar. Such communication has always been, and is peculiarly in the present age, one of the primary sources of progress."
John Stuart Mill in "Principles of Political Economy"
+ + +
"For whoever is not against us is for us."
Mark 9:40
A useful antidote to "if you are not with us you are against us" thinking.
+ + +
"The beautiful souls of the world have an art of saintly alchemy, by which bitterness is converted into kindness, the gall of human experience into gentleness, ingratitude into benefits, insults into pardon."
Henri Frederic Amiel in his Journal
This is more useful and produces more happiness than a Philosopher's Stone that converts base metals into gold.
+ + +
"Data isn't information.
Information isn't knowledge.
Knowledge isn't manageable."
Frank Hayes in "Conventional IT Wisdom"
Originally mentioned in "A Good Idea is No Match for a Bad Habit"
+ + +
"If you can't solve a problem, then there's an easier problem you can solve: find it."
George Polya in "How To Solve It"
h/t Conal Elliott Quotes Collection
+ + +
"A leader or a man of action in a crisis almost always acts subconsciously and then thinks of the reasons for his action."
Jawaharlal Nehru
+ + +
"When we think about what might go wrong, we're more likely to design something that goes right."
Seth Godin in "Good Design (and serial numbers)"
This reminds me of Gary Klein's premortem technique see "How to Tell When Your Team Has a Workable Plan of Action."
+ + +
"Even cowards can endure hardship; only the brave can endure suspense."
Mignon Mclaughlin
Used as an opening quote for "Living In Anticipation with Schrodinger's Leads" as well as  "Success for a Bootstrapper" and  "Quotes For Entrepreneurs–June 2011"
+ + +
"A good idea is no match for a bad habit."
Frank Hayes in "Conventional IT Wisdom"
Used as the title for "A Good Idea is No Match for a Bad Habit"
+ + +