Attracting new customers is at the heart of every business. Active participation in a community can make you more visible and allows you to demonstrate expertise.
Cultivating Communities to Get More Customers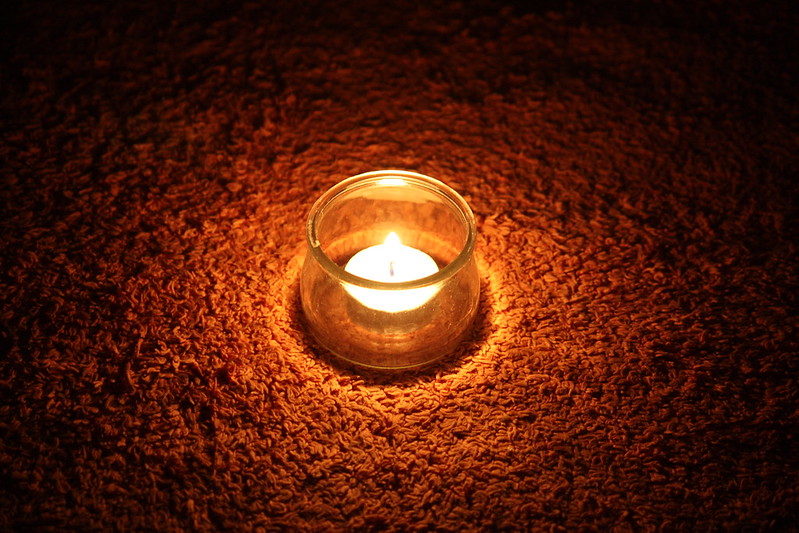 Communities offer an informal network and forum for the exchange of ideas, tips and gotchas. These communities include professional groups who are faced with the same set of problems and challenges and are willing to share these problems and solutions with each other. These groups are also a source for direct leads and referrals once you have established your bona fides as a solid member (instead of being viewed as a tourist, or worse, a parasite).
Taking part in user community discussions allows you to build credibility and your reputation as a domain expert. Your participation will also provide you with ideas for new features and even new products, as well as insight for who would be good partners. User group forums will generate leads for your business whether you are a host or an active participant, provided that you are viewed as contributing to the needs of the community and the purposes it formed around. Mark Zuckerberg observed "Communities already exist…think about how one may help a community to do what they want to do."
How to Contribute to a Community
Here are some suggestions for how you can help to contribute to a community:
Contribute to Group Forums, Bulletin Boards or Discussion Groups

Answer Questions
Contribute to a FAQ
Post short announcements of general interest

Plan Something Fun

Help to involve others in the conversation
Help newcomers get involved
Connect folks who can assist each other

Write Articles for the Newsletter or Website
Offer a training workshop to address common issues or needs
Be a Speaker
Provide Sponsorship (money to fund activities and/or donated prizes for member recognition)
What a Community Really Is
Here is another perspective on the definition of a community:
"There is really only one rule for community as far as I am concerned, and it is this, in order to call some gathering of people a "community", it is a requirement that if you are a member of the community, and one day you stop showing up, people will come looking for you to see where you went."
User groups hold an enormous amount of knowledge and allow for "legitimate peripheral participation" (from Jean Lave and Etienne Wenger's book "Situated Learning" that documented active listening in a community of practice). These groups allow one to not only join; the groups allow one to engage in a number of influential and informative discussions which are relevant to a prospect's challenges.
User groups and forums are common places for people to search for answers and experts. When an individual joins these forums (or starts one), they are able to answer questions, ask questions, and contribute useful information. Communities offer opportunities to make your firm visible to prospects, if you are patient and willing to abide by the community standards and informal ("unwritten") rules. Whether you are looking for customers or peers who will be good partners, it's important to take a long term view and realize that trust is built over time. If you demonstrate an ongoing commitment to help others in small ways as well as large you will be establishing a reputation as a member of the community in good standing.
Establish a Reputation as a Member in Good Standing
"'I only did it for the publicity' may turn out to be this generation's 'I was just following orders.'"
Merlin Mann
To establish a reputation you have to be visible or reasonably well known, but it's more important to be known for meeting your commitments and giving good advice. Active participation in a community should be with a view not only to making yourself visible but also allowing you a chance to demonstrate appropriate expertise. "Less is more" is a good guideline here, in that it's better to have folks asking for your opinion than asking for you to stop repeating yourself. You should be making these same assessments of expertise and reliability of potential customers and/or partners, which means far more listening than talking.
If you can't find acceptable communities to join and participate in, one option is to organize a community around a common set of concerns or needs. This requires supporting some of the logistics and helping to shape appropriate face to face and on-line interactions. Here are a couple of suggestions for starting a new community:
Be clear on the benefits to the members. Many social networking groups focus on how members bring benefits to a user site, but they are not very clear on what the benefit is to the members.
Treat this as a conversation with all people. It is important to have a dialogue with both customers and non-customers.
Remember face-to-face dialogue. This is critical to on-line communities and ecosystems.

Blend on-line and face-to-face events in complementary ways. A typical face-to-face kickoff will inject a lot of energy and useful context into ongoing on-line interactions.
Consider a use of on-line content and interaction in a face-to-face event
Seven Tips from The Cluetrain Manifesto
A few final thoughts about cultivating communities from the 1999 Cluetrain Manifesto that are still relevant (in fact the whole thing is still relevant and definitely worth reading):
Markets are conversations.
Markets consist of human beings, not demographic sectors.
Conversations among human beings sound human. They are conducted in a human voice.
Whether delivering information, opinions, perspectives, dissenting arguments, or humorous asides, the human voice is typically open, natural, and uncontrived.
People recognize each other as such from the sound of this voice.
The Internet is enabling conversations among human beings that were simply not possible in the era of mass media.
Hyperlinks subvert hierarchy.
Related Blog Posts
Update Dec 15: I will be on a panel at IEEE-CNSV on "Four Approaches to Marketing" on January 20 addressing this topic. There is no charge for the event. It starts at 7pm at the KeyPoint Credit Union on 2805 Bowers Ave., Santa Clara, CA 95051.
Image Credit: "Candle Light" by Riyaad Minty used with attribution under creative commons