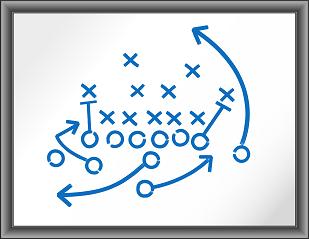 I suggested that the "Managing Project Health" Birds of a Feather was one of the "Opportunities for Serious Conversation at DAC 2009" and it proved to be a very thought provoking session. When design teams try and assess "Project Health" they are normally trying to determine where they are (or what's been accomplished and what remains to be done), what their options are, and when will they be done.
Management oversight reviews sometimes simplify this to "what's been accomplished and when will you be done?"
The format for the meeting:
Around the Room: One Minute Introduction

Name, Company/Affiliation, Job/Role
What  Do You Hope To Get Out Of This BoF?

Issue Overview – Sean Murphy

No Longer a Sequential Design Flow…It's an Intelligent Mesh
"Follow the Sun" Design Methodologies
Tradeoff Analysis Must Now Address a Dozen Dimensions
Runtime Job Count Growing Faster Than Transistor Count
Each Job Must Be Analyzed  & Summarized

Lightning Talks (each presenter got three slides and five minutes to talk about an aspect of project heath.)
Around the Room: De-Brief, What did you find most interesting or useful?