Startup Business Development at July 20 Bootstrapper Breakfast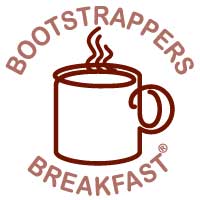 Mark Florant joins us as a guest speaker this Tuesday's Bootstrapper Breakfast® at Coco's in Sunnyvale. He will talk about business development for early stage startups. Mark will share some lessons learned working with early stage startups, including three he is currently assisting with sales and market development: Aquabella Organics,  WSpider,  and 360iCoach.
Mark's expertise is establishing a market for a new product by building strong relationships. He has experience both with large organizations– such as IBM, Cisco, Hitachi, and Intel–and with  successful start-ups like LightLogic, where he was VP of Worldwide Sales.
There are three Bootstrapper Breakfasts this week:
Tuesday July 20 7:30am  at Coco's in Sunnyvale
1206 Oakmead Parkway, Sunnyvale, CA 94085
Thursday July 22 7:30am at Athens Burger in Dublin
6999 Dublin Boulevard, Dublin, CA 94568
Friday July 23 at 9am at Red Rock Coffee In Mountain View
201 Castro Street, Mountain View, CA 94041

Trackback from your site.