On Veterans Day 2010 we honor those who have served in the military and lived: this year I want to recognize one veteran for his service in WW2.
Veterans Day 2010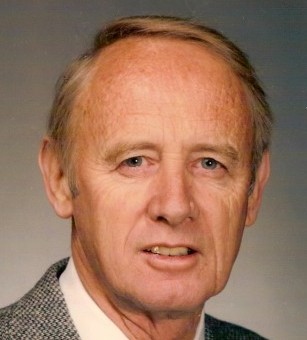 I was fortunate to have J. Brian Barry as a high school science teacher.  I have been reflecting on his life on Veterans Day am grateful for his service in WW2 and as a teacher.
He passed away last Friday at the age of 86 after a long and painful struggle with mesothelioma.
He joined the Royal Navy in 1942 when he turned 18 and served until 1960, retiring to teach  high school physics for 44 years.
He was creative and engaging as a teacher and I can recall working on experiments involving subliminal perception and a Van de Graaff generator. He also gave me practical guidance in how to give an effective talk and introduced me to computer programming–on the Radio Shack TRS-80.
J. Brian Barry Aug-31-1924 to Nov-5-2010
Some excerpts from two obituaries:
"Mr. Barry was the third of four children born in Roos, Yorkshire, England. His father was a medical doctor and a decorated World War I veteran, and his mother was a nurse.

He joined the Navy at 18 and served aboard the HMS Orion. On June 6, 1944, the ship and its young officer joined the massive D-Day armada traveling from England to France."
From "J. Brian Barry, Popular St. Louis Priory Teacher Dies" (Nov-11-2010)
 "James Brian Barry passed away on November 5, 2010 fortified by the Holy Sacraments and surrounded by his family at his home on the Priory Grounds. Born August 31, 1924 to Dr. James Harding Barry, DSO, MC and Ruth (Hanbury) in Roos, Yorkshire, England. His mother died when he was six, and his stepmother for over 50 years was Dorothea (Newman). He is survived by his wife of 56 years Gertrude Trudy (Quetsch); children Anne (Harry) Weber, Mark (Deborah), John (Linda), James, Michael, Peter and eleven grandchildren. His youngest son, Matthew, predeceased him in 1990. Other survivors include his brothers John and Philip, like Mr. Barry, veterans of WWII, and sister Cecilia (Robertson)."
From "James Brian Barry" (Nov-7-2010)
Related Blog Posts