What's your story? Entrepreneurs get asked variations of this question a lot: the most important answer is the one they tell themselves.
What's Your Story?
We're all born late. We're born into history that is well under way. We're born into cultures, nations and languages that we didn't choose.

Among all the things we don't control, we do have some control over our stories. We do have a conscious say in selecting the narrative we will use to make sense of the world. Individual responsibility is contained in the act of selecting and constantly revising the master narrative we tell about ourselves.

David Brooks "The Rush to Therapy"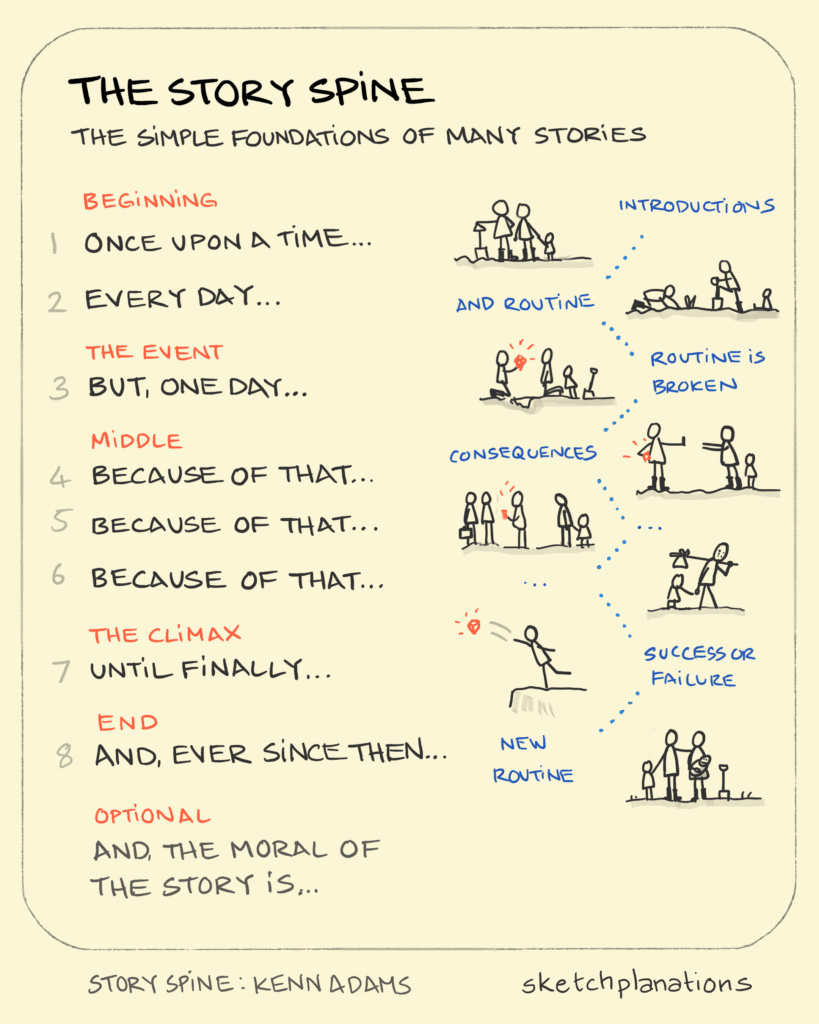 I have blogged before that you need to be careful how you tell yourself  "the story so far." I was reminded of it as I spent time today  editing some interviews for my "Entrepreneurial Engineer" column in EE Times. I think a good story has key components that can be presented in several different sequences:
The Past: where you have come from, what led you to start your company and what about your background prepared you to be effective at solving this particular problem for your customers.
The Present: what have you accomplished to date and more importantly, what have you learned from your journey so far.
The Near Future: what you are actively working on, what you plan to accomplish in the near term, how you will demonstrate traction if your audience asks you "how is it going" in three to six months.
Who You Are: why do you have an interest in the problem or field that you are focused on, what are the values and the passions that you bring to working on it.
The Future: what you ultimately hope to accomplish, a vision of a better world you are working to bring about.
The next time someone you have just met asks you to, "What's  your story?" pay close attention to how you tell the story of your entrepreneurial journey.
"I am still determined to be cheerful and happy, in whatever situation I may be; for I have also learned from experience that the greater part of our happiness or misery depends upon our dispositions, and not upon our circumstances. We carry the seeds of the one or the other about with us in our minds, wherever we go."
Martha Custis Washington (1732-1802) Letter to Mercy Otis Warren
Related Blog Posts
Image Credit: "Story Spine" by Jonah Hey, used with attribution.