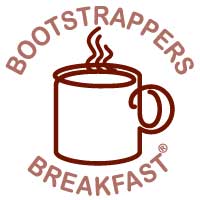 Join other entrepreneurs who eat problems for breakfast®  7:30am to 9am at Coco's in  Sunnyvale tomorrow. Ogden Lilly from Boitano, Sargent and Lilly, LLP is attending tomorrow's Bootstrapper Breakfast®  to answer questions on accounting and tax issues for startups. Boitano, Sargent, and Lilly has been serving Silicon Valley businesses for six decades, Ogden is a CPA with the firm.
Issues that he will address include:
moving your accounting into the cloud with Quickbooks on-line
understanding the accounting implications of different corporate forms: LLC vs. C vs. Sub-S; CA vs. DE
deductibility of business expenses
401K options for bootstrappers
when to incorporate
Bring your questions and remember if this is your first year to file business taxes the deadline is March 15 not April 15.
7:30am to 9am at Coco's on  1206 Oakmead Parkway,  Sunnyvale, CA 94086
Register: $5 in advance or $10 at door, each attendees pays for their own breakfast.
Related Blog Posts
Ogden Lilly 1948-2017 Ogden Lilly passed away on May-14-2017. I have relied on his advice for more than two decades and feel his loss keenly on a personal and professional level.