Avoid "vendor speak" where you use words like innovative, seamless, robust, disruptive, or patented. These are not words a customer would use to describe your product.
Innovative, Robust, Seamless, Disruptive, and Patented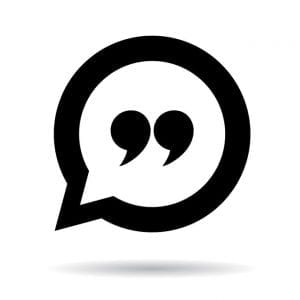 I am always puzzled when companies use adjectives like:
Innovative
Robust
Disruptive
Seamless
Patented
in their product descriptions, brochures, datasheets, website, marketing and sales decks, videos, trade show booth signage, presentations, etc…
These are not adjectives that are on a prospect's "nice to have" checklist, much less their "should have" or "must have" lists.
These are adjectives that marketeers use to characterize a technology.  Sprinkling these and other "buzzword bingo" adjectives  all over your messaging will do nothing either to attract prospects or to convince them to buy.
Describe the problems that your prospects face in plain English using words that they use.
Describe the benefits that your offering will provide the same way.
Peter Cohan has a great list of content free buzzword compliant vocabulary
I realized after I wrote this that Peter Cohan had developed a Content Free Buzzword Compliant Vocabulary List that also contained robust and seamless and another dozen that I had overlooked:
Robust
Powerful
Flexible
Integrated
Seamless
Extensible
Scalable
Interoperable
Easy-to-use
Intuitive
User-friendly
Comprehensive
Best-of-breed
World-class
Related Blog Posts
Image Licensed from arcady31