A deconstruction of the "How to Change Cars Forever" commercial for redesigned Dodge Dart as a distillation of engineering vision and an analysis of results
Balancing Engineering Vision vs. Customer Expectation
I love this ad for the 2012 re-launch of the Dodge Dart.  It captures an engineering team's desire to build a kick-ass product, unconstrained by financial compromise. We all want to work on a team that's following Edwin Land's motto:
"Don't do anything that someone else can do. Don't undertake a project unless it is manifestly important and nearly impossible."
Edwin Land
Audio Transcript for "How to Change Cars Forever"
Start with a simple idea.
Think.
Think more.
Drink coffee.
Stop thinking, start doing.
Hatch the design.
Kill the design.
More coffee!
Design something totally original.
OK, not that original.
This original.
Now it's time to make something.
Do it again.
And again.
That's good.
Kick out the committees.
Call in the engineers.
Call in the car guys.
Call in the nerds.
Not those nerds…those nerds.
Blow off lunch.
Blow off dinner.
Blow off weekends.
Sleep…
OK, that's enough sleep
More coffee.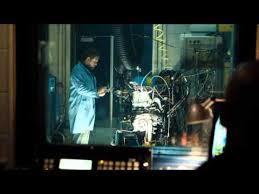 Build a prototype: mold it, shape it, hate it, start over.
Build another prototype: mold it, shape it, love it, that's good.
Kick out the committees, again.
Why? Because they lead to compromise and compromise lead to this.
OK, back to it.
More coffee.
Give it some kick.
Give it more power.
More power!
Never too much power!
Give it 40mpg… no 41mpg.
Give it a smartphone app that can start the engine.
Give it a huge display…bigger…no bigger…good.
Give it a starting price under sixteen grand.
Uh oh the finance guys: "you can't do that."
Kick out the finance guys.
Take it to the track.
Tweak tweak tweak tweak stop!
Take it to the car shows.
Call the critics.
Call the marketing team.
Win some awards.
Get a celebrity endorser.
Hmmm…no…no…no…no…yes! He's perfect.
I am? Yes, you are.
Making a groundbreaking car: it's that easy.
Fade-out "New Rules"
I Love How This Ad Captures Engineering Vision Driving a Product
This ad resonates with my desire to subsume my ego and efforts into a larger project. It's been a few years since I last stayed up all night working on something, but as Greg Knauss observed, "Man, Do I Miss Those Days."
Once, years ago, I had a morning deadline, a lot of code to write and a two-liter bottle of Mountain Dew. Around 4am, I realized that the window was still open and I was freezing, I hadn't gone to the bathroom is something like fifteen hours and I was having trouble hitting the keys because my hands were trembling.

Man, do I miss those days.
Subtitles
An interesting counterpoint to the engineering dream are all of the subtitles, like warnings on  yellow anti-litigation tape affixed to steps, ladders, and construction sites. Danger Will Robinson!
Do Not Attempt
Do Not Attempt. Professional Driver On A Closed Course.
Do Not Attempt. Professional Driver On A Closed Course.
2012 Preliminary EPA Est. for Aero Model: 28 City / 41 HSY MPG
Final EPA Mileage estimation not available at time of publication. Use for comparison purposes only.
Late Availability Authentic Dodge Accessory by Mopar
Available Optional Feature
Starting at Price excludes destination charges of $795 and refers to base model with no optional features.
Also excludes taxes, title, and registration fees. Actual prices set by retail dealer $24,185 MSRP as Shown
Vehicle not available for Purchase
Vehicle not available for Purchase
Dodge is a registered trademark of Chrysler Group LLC
Aftermath: How Did Actual Re-Designed Dart Fare?
Consumer Reports reviewed the new Dart in January 2013, concluding
After testing two versions, our take is that the Dart is the first decent compact from Dodge in decades and has some solid positives. But overall it can't measure up to the best in class. For a car that needed to be an all-star, the Dart is a position player at best.
Writing in BusinessWeek in January 2013 "How Chrysler's Dodge Dart Missed the Mark" Craig Trudell and Mark Clothier observed:
Nearly a year later, after a disappointing debut that saw Dart sales of just 25,303 in 2012, according to researcher Autodata, chastened Chrysler executives say it will take more time to prove their mettle in small cars.
[..]
The first Darts trickled into dealerships last June, about two months late. When they did reach showrooms, the cars  came with a drive type most Americans don't want: manual transmissions. Although fewer than 15 percent of U.S. compacts are sold with manuals, estimates Reid Bigland, president of the Dodge brand, at least the first 5,000 Darts shipped to dealers were equipped with sticks because automatic transmissions weren't available yet. "It was an opportunity to get the vehicles out," says Bigland, but it also contributed to the brand's slow start. "We knew they were going to be slower-turning, but we didn't have enough to meet the dealer demand to begin with."
[…]
Explains Marchionne: "If there's a mismatch to consumer expectation, you're going to pay the price, and we have."
More recently, Jim Hall observed in July 2013 in "Is the Dodge Dart a Sales Bust?" that:
"Is the Dart a failure? Anything but…Dart is Chrysler's first serious small car in over half a decade…Dodge needs to put the car in the context of the small car market."
Net Net
I love the ad for the aspiration that it captures. If you are entering an established market with established and well-respected competitors you may find it very hard to rewrite the rules of the market. Understanding what features are needed as the ante to get in the game, whose inclusion won't help differentiate you but whose absence will count against you, is critical to success.
It's also a good idea to temper engineering ambition with careful attention to customer's revealed preferences as constraints, bearing in mind Rhett George's advice, "You can't believe that a plan is real until you're vaguely disappointed."
Related Blog Posts