We have a week left in 2013. This is  a short post to collect some odds and ends on the day after Christmas, also known as  Feast of St. Stephen or Boxing Day depending upon where you are reading this.
Through the Rude Wind's Wild Lament
and the Bitter Weather
"A dragon lives forever;
but not so little boys.
Painted wings and giant's rings
make way for other toys."
Lenny Lipton in  "Puff The Magic Dragon" (poem)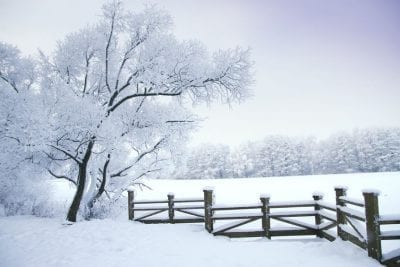 Christmas morning in a house with only teenagers is a much more leisurely affair: no one bursts into the bedroom at 6am demanding that we go downstairs to see what Santa left. My wife lured my sons downstairs around 10am by baking some cinnamon rolls, the aroma wafted into their bedrooms and they came downstairs to eat.
My daughter brought our grandchildren over in the afternoon and we had a real Christmas morning experience, albeit time shifted by about 8 hours. It was nice to have everyone back together as one big happy family.
We have our last Bootstrapper Breakfast® of the year at Red Rock tomorrow if you need a break from all the Christmas togetherness. We will be talking about what you have learned in 2013 that will make you more effective in 2014 and what you will stop doing to make enough time for you to start doing it.
---
Update Fri-Dec-27: here are my notes from the Bootstrapper Breakfast attendees lessons learned and plans for 2014
Be more patient.
Fail faster.
Focus earlier on the value proposition, less on technical implementation.
Drop less important details.
Hire more carefully, fire faster.
Stop coding so much, spend more time on sales.
Delegate more and more effectively.
Always build a simpler product than you first dream of.
Network more: listen more.
Take a step back and look at the bigger picture.
Plan more: really hard to recover wasted hours.
Take more time to listen.
More focus on time management and effective action.
Concentrate on one line of business: focus for effect.
Build on strengths.
Update Jan-7-2014: Michelle McIntyre blogged about this meeting as well at "15 Tips to Become a More Effective Entrepreneur."
About the Title
The title is taken from the lyrics to "Good King Wenceslas" which is set on the day after Christmas (also known as the feast of St. Stephen). Here are first three verses with bolding added:
Good King Wenceslas looked out
On the feast of Stephen
When the snow lay round about
Deep and crisp and even
Brightly shone the moon that night
Though the frost was cruel
When a poor man came in sight
Gath'ring winter fuel

"Hither, page, and stand by me
If thou know'st it, telling
Yonder peasant, who is he?
Where and what his dwelling?"
"Sire, he lives a good league hence
Underneath the mountain
Right against the forest fence
By Saint Agnes' fountain."

"Bring me flesh and bring me wine
Bring me pine logs hither
Thou and I will see him dine
When we bear him thither."
Page and monarch forth they went
Forth they went together
Through the rude wind's wild lament
And the bitter weather
Image Credit "Winter's Tale" by Aliaksei Skreidzeleu (Licensed from 123RF, Image ID : 21668205)