David Telleen-Lawton – Sales Executive & Lean Expert
David learned in the late 1980s the value of "getting out of the building" and bringing your team along with you. Both as a consultant and a early employee, David has worked with startup companies across the spectrum from hardware to software to services and in industries as diverse as financial services to network security to integrated circuits. His specialty is the process of setting the meetings to get the team out in the field, especially at the earliest stages before the product is defined. David holds a BS and MS in Industrial Engineering from Stanford University as well as being a Chartered Financial Analyst (CFA).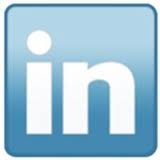 Additional information:
Trackback from your site.