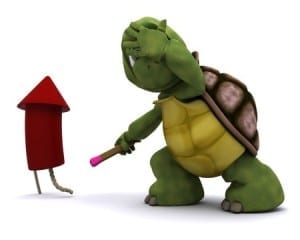 I for one love fireworks and look forward to them every year. I love watching them exploding overhead after a picnic in the park. Happy 4th of July.
History of fireworks on the 4th of July
Forrest Wickman is his article "The Rockets' Red, White, and Blue Glare" explains that fireworks were used in Philadelphia independence celebration on July 4, 1777. The Pennsylvania Evening Post wrote that in Philadelphia, "The evening was closed with the ring of bells, and at night there was a grand exhibition of fireworks (which began and concluded with thirteen rockets) on the Commons, and the city was beautifully illuminated."
Fireworks chemistry
Bring on the fireworks and don't forget the streamers, confetti, and balloons!
"O say, can you see, by the dawn's early light,
What so proudly we hailed at the twilight's last gleaming?
Whose broad stripes and bright stars, through the perilous fight,
O'er the ramparts we watched, were so gallantly streaming?
And the rockets' red glare, the bombs bursting in air,
Gave proof through the night that our flag was still there.
O say, does that star-spangled banner yet wave
Over the land of the free and the home of the brave?"
Francis Scott Key "The Star Spangled Banner"
Older 4th of July Posts
All we have of freedom, all we use or know –
This our fathers bought for us long and long ago.
Rudyard Kipling, The Old Issue, 1899