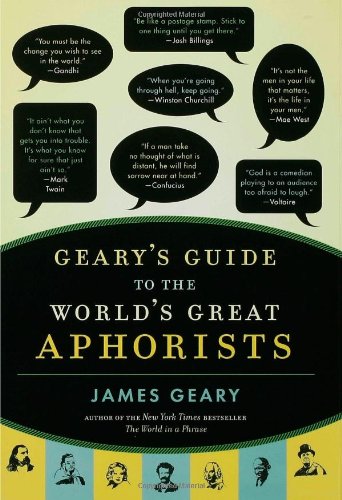 James Geary has curated one of the best collections of aphorisms that I have–and I have read dozens: "Geary's Guide to the World's Great Aphorists." Geary has "Five Laws Of The Aphorism," they are:
1. It Must Be Brief;
2. It Must Be Personal;
3. It Must Be Definitive;
4. It Must Be Philosophical;
5. It Must Have a Twist.
In addition to collecting the aphorisms of other writers he also has a collection of his own. I have selected ten and added some brief commentary about their applicability to entrepreneurship.