Dan Hugo shares the cool technology and trends he observed at CES 2022. He speculates on what they mean for the future of the startup ecosystem.
Technology Trends At CES 2022
About Dan Hugo
Dan Hugo (https://www.linkedin.com/in/danhugo ) is founder and principal at ReallyCool Technologies, LLC in Las Vegas, Nevada, with 30 years working with companies as large as Philips Electronics, as small as a 4-person startup, as an employee, contractor, or consultant, making hardware and software projects go. Most recently, Dan worked with Intel in the Maker Innovator Group on inventor products in the lab and inventor projects in the field, mentoring Makers of all ages at hackathons in the US, Europe, and on America's Greatest Makers, a reality show produced by Intel and Mark Burnett.
Dan shared these key trends: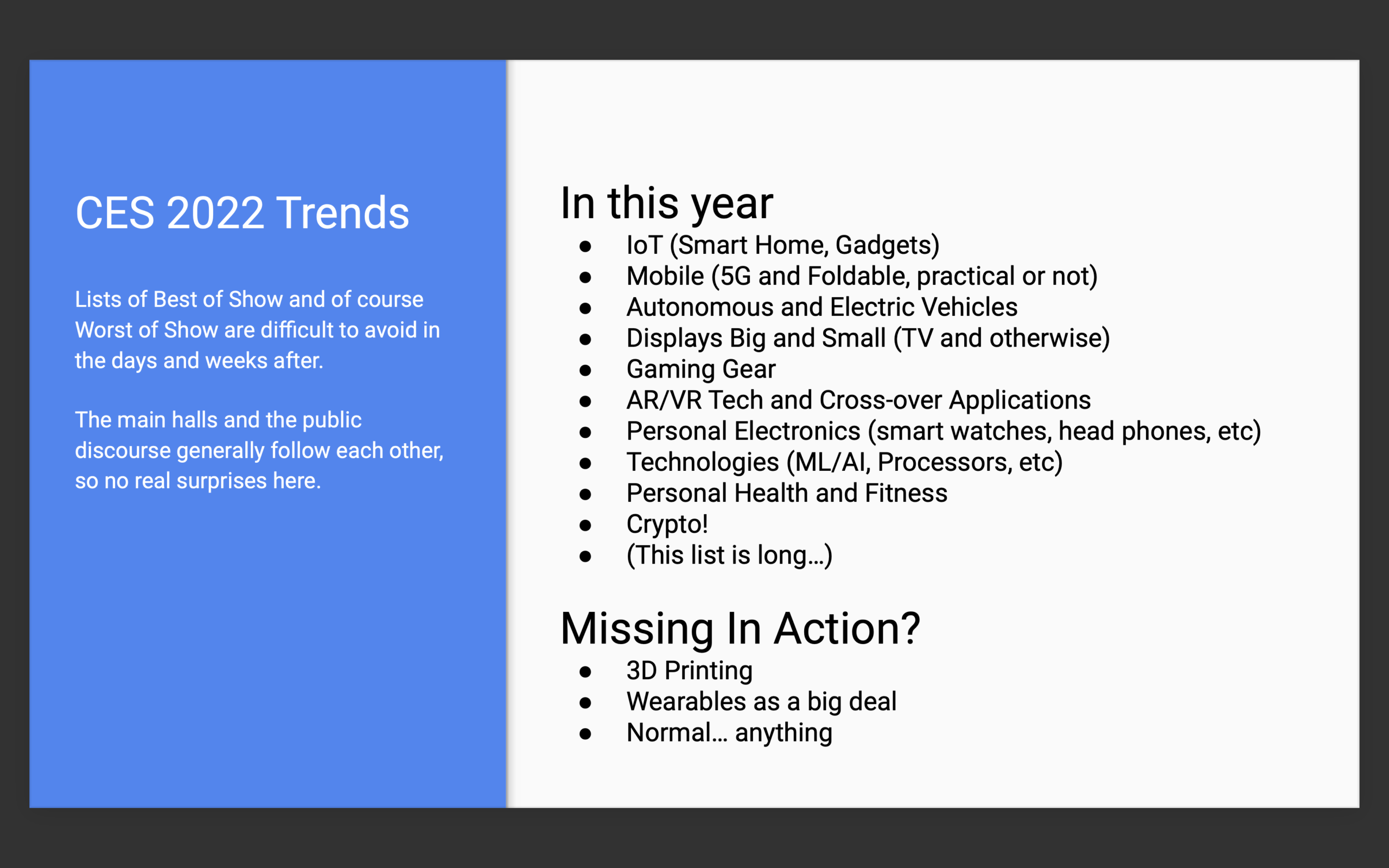 He also talked about advances in robots, flying automobiles, and UV sanitizing. MATTER Standard
and ROS Robotic operating system. They are likely to be growth areas for startups.
He highlights a number of them in the video below.
Dan biggest surprise at CES 2022.
Ed Keyes shares some cool technology from CES 2022.
Audience questions about  Trends for Startups at CES 2022
Full video of Technologies and Trends at CES 2022
Related Blog Posts:
Join Us for Future Lean Culture Meetups