Three Great Books on Generating Innovative Business Ideas
These three books contain a wealth of useful suggestions for generating innovative business ideas from observing, questioning, and networking with customers and others:
Innovator's DNA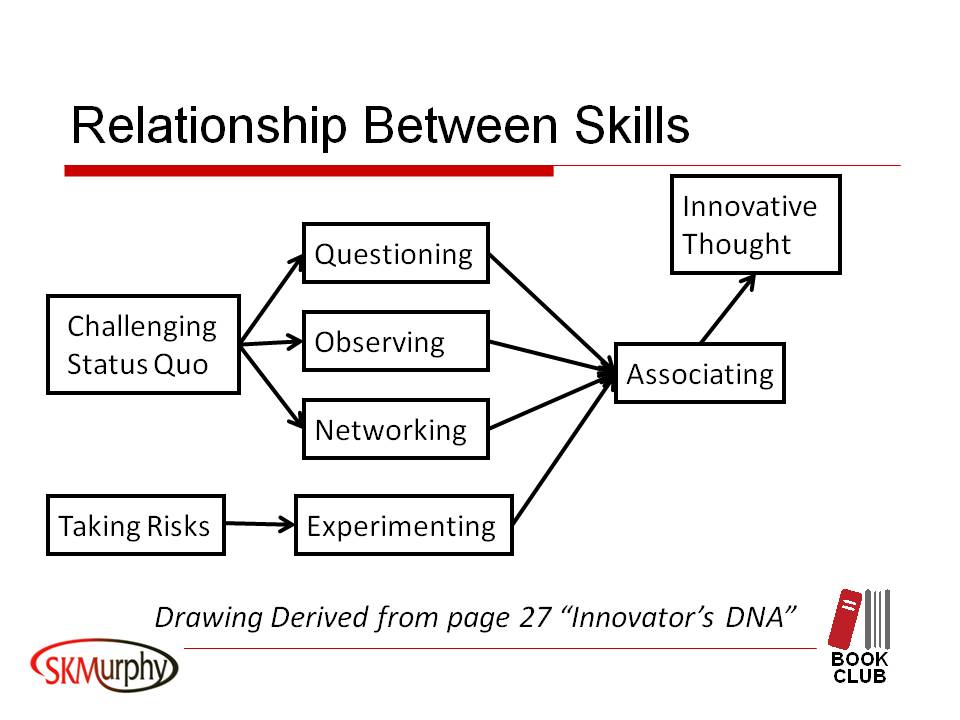 "The Innovator's DNA" by Christensen, Dyer, and Gregerson outlines a set of five skills that innovator's use to develop entrepreneurial ideas:
Associating: connecting disparate facts, observations, and stories to enable combinations of seemingly unrelated ideas in a new and unique way.
Questioning: first understanding the world as it is, then exploring why, why not, and what if.
Observing: being mindful in familiar situations and appreciative in novel situations.
Networking is an absolute. By this they don't mean hanging around with your buddies, it means taking serious conversation with people of diverse backgrounds, people with backgrounds different from your own, learning from their experience and learning from their expertise.
Experimenting: taking risks to gain new perspectives. This can either involve trying new experiences, or carefully analyzing products, processes, and ideas, or testing your ideas with prototypes. Experimenting is not done in a lab setting, it's about submerging yourself in a truly different environment and appreciating a different perspective on life.
They offer a number of suggestions for how to cultivate these skills. But even their formulation assumes a fair amount of iteration as candidate ideas are developed, tested, recombined to create novel value.
Customer Visits
"Customer Visits" by Edward McQuarrie goes into extensive detail about techniques and strategies for interviewing business customers not only to refine existing offerings but to identify new product opportunities.
Innovation and Entrepreneurship
"Innovation and Entrepreneurship" by Peter Drucker suggests that you develop innovative business ideas by searching for changes that have already occurred but where the full effects have not been felt.  In particular in "Innovation and Entrepreneurship" he lists seven sources for innovative ideas in decreasing order of importance:
The Unexpected (e.g. unexpected success or failure of an existing product or service)
The Incongruous
Weak Link In Existing Process
Industry Or Market Structure Change
Demographics: Size, Age Structure
New Zeitgeist: Perception, Mood, Meaning
New Knowledge
Related Posts on Developing Innovative Business Ideas