SKMurphy Support Letter for Kinetic River SBIR
---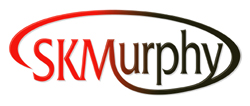 Wed-Sep-5-2018
I am writing to support the Kinetic River Phase II SBIR on a novel flow cytometry instrument. Since 2003 I have worked at SKMurphy, Inc. as a business development consultant for dozens of early stage technology startups. I have been an advisor to Kinetic River since mid-2013 and am currently on the Kinetic River advisory board.
My particular expertise in new technology product introduction has been honed from experience in product management at Cisco Systems, MMC Networks, and Silvar-Lisco as well as working as an engineer and engineering manager tasked with evaluating and acquiring and integrating new products into workflows at firms like Advanced Micro Devices and 3Com.
For the last 15 years I have worked primarily with teams of two to five engineers or scientists who have been bootstrapping the development of new systems or software products that leverage their domain experience and expertise. In addition to supporting Kinetic River I have worked with other startups that have developed OCT-based systems for detailed analysis of optic nerve and related disorders, workflow and analytic tools for medical and legal case management, multiple spend management and contract management applications, and a NoSQL database used by Shell Oil to model subsurface 3D structures.
I have assisted the Canary foundation in fostering collaboration among several technology startups they provided grants to, with an eye to increasing research efficiency, reproducibility, and cutting time to practical use of the technologies.
New technology product purchase negotiations are much more complex than those that involve the acquisition of configurable products, much less well understood point solutions or commodities. They involve an ongoing partnership between the startup and early customers in a co-evolution of the offering with the startup adding key capabilities in a way that each customer can add some configuration and customization to their particular needs. They share in the value that they co-create and this requires the recognition of the need to plan and manage a series of joint development projects for all parties to reap full value. Because I have worked on "both sides of the table" I bring an understanding of requirements of both the startup and the customer.
I have been fortunate to collaborate with Dr. Vacca in that he brings considerable instrumentation development experience and a deep appreciation of the ongoing end user configuration and adaption of the configurable systems Kinetic River has provided them.
Sincerely,
/s/ Sean K. Murphy
SKMurphy, Inc. / www.skmurphy.com/ 408-252-9676 / 494 Chinaberry, San Jose CA 95129-1903
---
Related Blog Posts
Update Tue-Apr-30: Kinetic River receives Phase II SBIR grant
From Press Release: "Kinetic River Corp. Receives Phase II SBIR Grant From the National Institutes of Health"
MOUNTAIN VIEW, Calif. April 30, 2019 /PRNewswire/ — Kinetic River Corp., a leader in custom flow cytometry instrumentation, announced today having been granted a Phase II Small Business Innovation Research (SBIR) grant from the National Institutes of Health (NIH). The 2-year Phase II grant was issued to Kinetic River by the National Institute of General Medical Sciences (NIGMS), an NIH institute fostering extramural research focused on development of innovative biomedical diagnostic and therapeutic platforms. Following the successful completion of the Phase I feasibility project, also funded by NIGMS, this grant will support continued design, engineering, and validation efforts toward commercialization of Kinetic River's "Arno" cell-analysis technology.

The main goal of the Phase II project is to deliver a compensation-free, 14-parameter flow cytometer for use in biomedical research and in pharmaceutical research and discovery. The approach, protected by issued and pending US and international patents, uses time-resolved fluorescence signatures to add a new dimension of discrimination to cell labeling, enabling a significant reduction in cross-channel spectral contamination. Eliminating the need to compensate for spectral spillover will greatly increase ease-of-use compared to conventional flow cytometers. The approach also reduces the number of lasers and detectors needed for a given number of fluorescence detection channels (only 2 lasers and 6 detectors needed for 12 fluorescence channels). Significantly, the Arno technology uses standard fluorophores and established flow cytometry workflows and is also compatible with sorting.

After our success in Phase I, we knew we had something worth developing further," said Giacomo Vacca, Ph.D., president of Kinetic River. "Since then, we have continued to devote our own resources to this line of research because we believe it has game-changing potential. With NIGMS's approval to move forward into Phase II, we have now embarked on a longer arc of planning and development aimed at reducing all remaining technical risks and putting us on the path to product launch. We are very gratified by the vote of confidence this represents. With the financial support this grant provides, we are now going full steam ahead."

[….]