The best way to get leads is through referrals from satisfied customers or others who are in position to vouch for your product or service.
Best Way to Get Leads is Referrals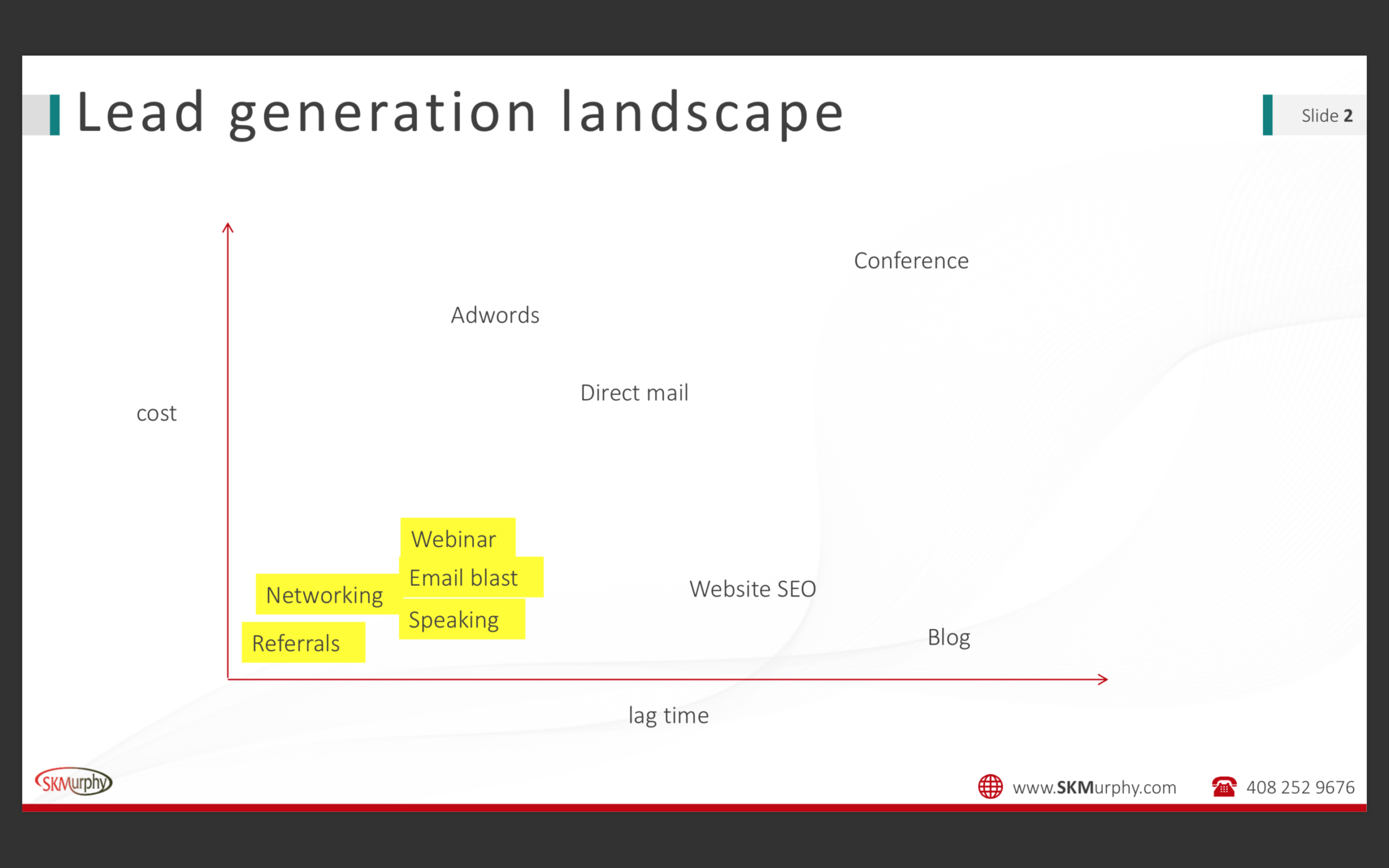 A referral is an introduction to a potential buyer with an endorsement. Referrals come from shared success with your customers or former co-workers,  who knows your potential and can vouch for you or your team's ability to deliver.
Referrals spring from an ongoing relationship where your customer wants you to prosper because you have helped them and believe that you will continue to be able to help them. Before you ask your customers for referrals, you need to assess how satisfied they are with your performance. Only after they have indicated they are satisfied does it make sense to ask them for referrals.
Examples on Asking for a Referral
Here's a couple of examples that might help you:
Email asking for a referral from people you have had a shared success with:
Here's what I have been up to …
Here's what I am looking for.  Please feel free to pass on my name and phone number if you ever hear of this type of opportunity.
Please let me know what you have been up to and call if there is anything I can do to help.
Example for a consultant to post on Linkedin:
I am wrapping up my latest project … add a few details about the project
I am looking for my next gig. Please let me know if you hear of anything.
Meaningful referrals do not come from casual contact with someone you have met and spoken with only a few times: without a history of shared success, they cannot substantiate your ability to deliver value.
It's important to offer a clear target when asking for a referral. Be clear on the nature of the presentation or proposal you will make and solicit suggestions on how it might be tailored to this prospect. It would be best if you also let the referrer know how the discussion went as they may also be able to offer you additional insights because of their existing relationship with the prospect. This is true even if the opportunity wasn't interested. You may learn additional ways to improve your presentation or your offer. If the prospect was clearly not a fit, you should gently remind them of the kinds of customers that you feel you can best serve.
Example on Giving a Referral
Bob, I've known Dan for perhaps two years now. I met him at the Area Breakfast for Consultants sponsored by the Institute for Management Consultants and have been impressed by his experience and business acumen. He gave a presentation on a facet of his business at today's San Jose ABC that made me think you two should take a coffee break. He is helping US companies find sales support in Asia and Asian firms find US sales folks. His website is www.hehehaha.com and his office is in Los Altos so he's not that far from you. His phone is xxx-xxx-xxxx."
"Dan, I've known Bob for more than a decade. He and I worked together at Cisco on several internal initiatives. He is very creative and good at reading people and political situations. He conceived and delivered a significant project for Cisco's Internet Operating System that allowed customers to more easily navigate the rich feature set that Cisco offered to select the correct version of software for their needs. His website is www.blahblah.com and the best way to reach him is probably bob@blahblah.com. He also helps Asian firms find funding and revenue in the US and US firms explore Asian markets."
Frame of Mind
"Seek first to understand, then to be understood" Steven Covey (#5 of Seven Habits)
"Tell everyone what you want to do and someone will want to help you do it." Clement Stone
"You can get everything in life you want if you help enough people get what they want." Zig Ziglar
Definitions
A reference is a commitment on the part of a customer to have a private conversation with a prospect and truthfully substantiate your value.
A testimonial is a brief statement or quote that summarizes a customer's perception of value you have delivered. A testimonial may include permission to place a logo next to it.
A success story is a longer statement or article that outlines the value you have delivered to a customer in the context of their business.
Action Plan
One action plan might be to obtain referrals from my customers (three names and phone numbers from someone they personally know).  Also prospect within your existing customer base by asking existing clients to introduce you to other people within their organization.
If you are just starting out and don't have customers yet, you will need to focus on people you have a shared success in the last 20 years:
Current job
Past jobs
College
High School
Lead Generation Briefing

Leads –  the fuel for your sales machine
®

Related Posts