One of the hallmarks for success in a business-to-business market is the ability to form personal relationships as well as professional business relationships. Both require building trust. I am always dismayed when I read advice that advocates bait and switch or other forms of con games that erode trust and make it difficult for any startup to build relationships.
Building a Business Requires Building Trust
"Don't take business advice from people with bad personal lives."
Frank Chimero "Some Lessons I Learned in 2013"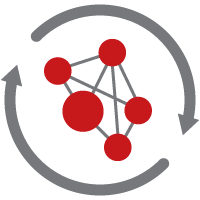 Anyone who always puts themselves first ends up with bad personal life. Startups that are only clear on their own needs rarely outrun the same fate. It's the difference between a focus on funding or an "exit" and a focus on building a business.
Working with bootstrappers sometimes puts us on teams that are in desperate circumstances. Where they are able to translate time pressure and resource starvation into a bias for action from a change in perspective they often succeed–or at least move beyond the current crisis: success, like the horizon, is an imaginary line you can approach but never seen to cross. But where they use it as an excuse to take shortcuts that abuse prospects trust we sometimes have to part company. It does not happen very often, and it hasn't happened in more than a year, but perhaps three or four times in the last decade we have had to walk away from a sales or marketing strategy we didn't feel was in the long term best interest of the startup or their prospects.
"Fame is something that must be won.
Honor is something that must not be lost."
Arthur Schopenhauer
Related blog posts
Image Credit: copyright SKMurphy, Inc. All rights reserved.