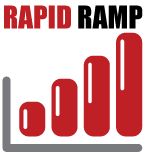 Recently, we worked with a startup on team building as they wrangled with the rapid growth of their business. They needed bring on new team members and wanted them to be productive and effective as quickly as possible.  Working with the leadership team we reviewed Bruce Tuckman's four stages of team development.
Team Building
These stages describe the process teams go through to work together effectively.
Forming
Norming
Storming
Performing
In forming stage, most members are positive and polite but the team is really is a set of individuals. The next stage is storming, now the team starts getting real about issues and challenges. Often conflicts around personalities and different working styles arise. Some members might even question the team's goals. In the norming stage, people start to resolve their differences and build trust and respect with one another. They establish a set of norms for how to work with each other. When your team members reach the performing stage, they are able to achieve the group's goals.  At this stage you can delegate more work and the team is mature and capable of delivering.
Most teams go through each of the stages and there is a lot the leader can do to speed up the process and build a productive team.
Forming Storming Norming Performing
Here is a good cheat sheet we put together for team building.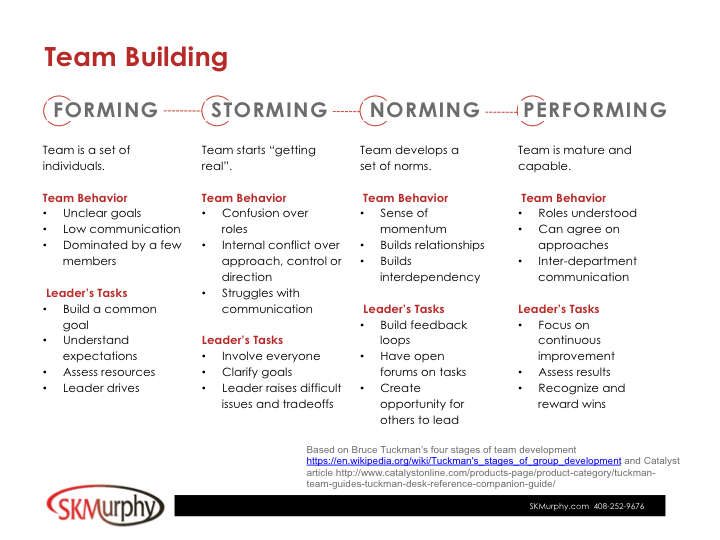 Related Blog Posts